Grand Hawaii Wedding Packages
by Bridal Dream Hawaii
Our Grand Hawaii Weddings are all priced at $999.00 per wedding package.
Hawaiian Dream Wedding

Our Hawaiian Dream Wedding is a collection of our favorite wedding services including our basic wedding package plus Bride's flower bouquet, wedding cake, live music and Limousine service, all for only $999.00!

Grand Hawaii Wedding

Grand Hawaii Wedding package by Bridal Dream Hawaii includes wedding ceremony by friendly Oahu Wedding Officiant, professional wedding photos and video, Bride's flower bouquet, and roundtrip Limousine service from your hotel in Waikiki to your favorite wedding location (Waikiki, Magic Island or Kahala Beach).
$999.00


Hawaiian Deluxe Wedding

Our Hawaiian Deluxe Wedding is much like our Grand Hawaii package, but includes a 30-page wedding photo album and slideshow on DVD in place of the wedding video in our Grand package.
$999.00


Deluxe Oahu Wedding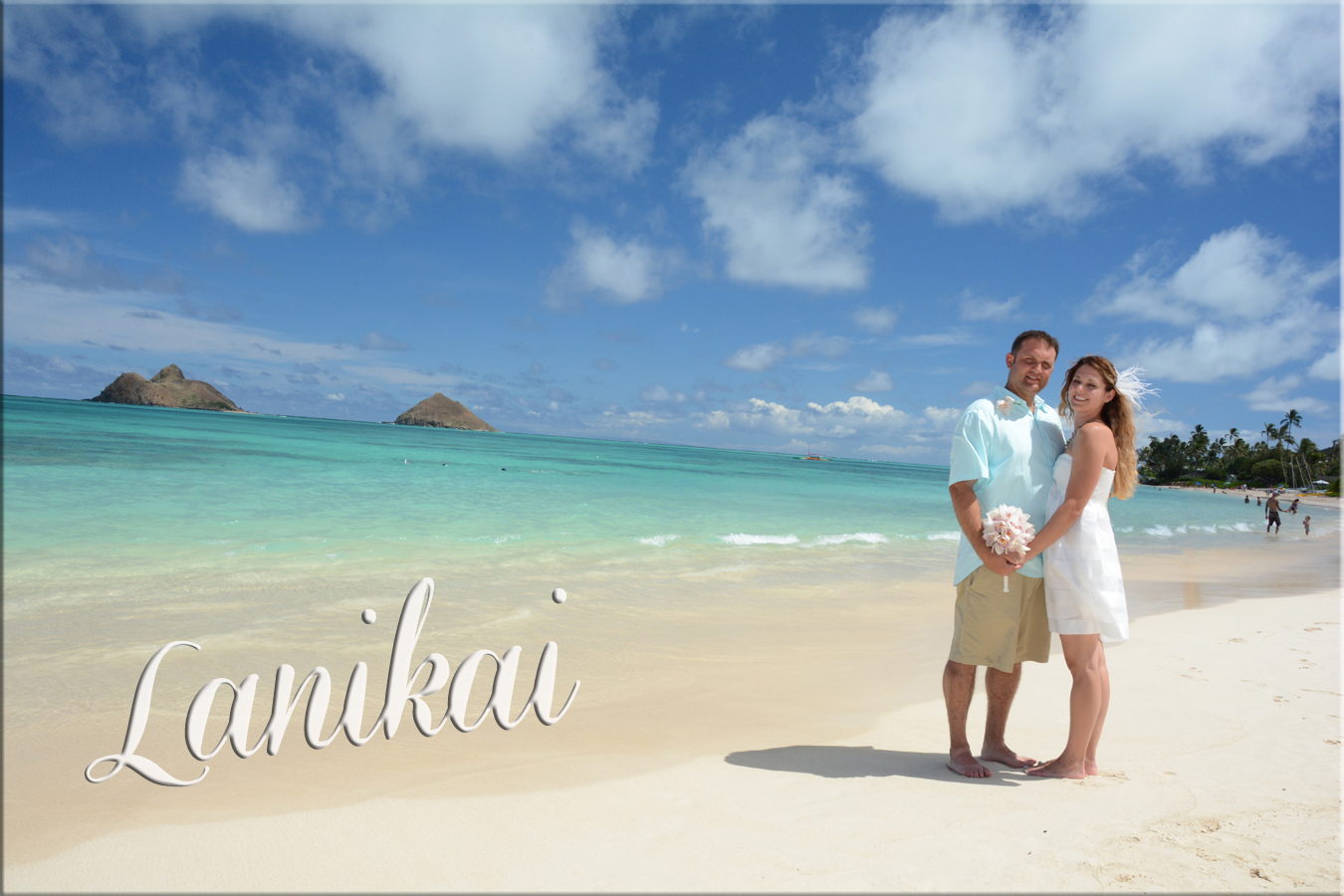 Enjoy visiting seven beaches around the island of Oahu and taking photos at each location. See our "7-Beach Wedding" package.
$999.00
We hope you'll notice a few things about Bridal Dream Hawaii:
- We endeavor to create the Wedding package just right for you, be it small or large, and at the location of your choice.
- Our Wedding service rates are simple and affordable, without hidden fees (except 4.0712% sales tax).
- We are easy to reach if you have questions or wish to make changes to your Wedding. You can contact us by Live Chat, email, or cell phone (808)772-1140.
- We have an A+ Rating at the Better Business Bureau.
Contact us any time if you have questions about our Wedding services or wish to make a new reservation or changes to your Wedding package.

Bridal Dream Hawaii
Weddings in Honolulu
Office: (808) 924-3600
Cell: (808) 772-1140
bridaldreamhawaii@gmail.com

Please send mail correspondence to:
P.O. Box 23311, Honolulu, Hawaii 96823
Wedding Calendar
Ala Carte Services
Wedding Packages
Beach Weddings
Simple Weddings
Deluxe Weddings
Dinner Cruise & Luau
Waterfall Weddings
North Shore Wedding
Makaha Wedding
Hawaiian Deluxe
Vacation Wedding
Photo Gallery
Wedding Locations
Marriage License
Important Details
Testimonials
Best Photos
Q&A
Reservations
Payment
Honeymoon Travel
Maui Weddings
Kauai Weddings
Kona Weddings
Hawaii Weddings
Honolulu Weddings
Vow Renewals
Anniversaries
Wedding Testimonials
Site Map
HAWAII SUNSET TIMES:
JAN - 6:10
FEB - 6:30
MAR - 6:40
APR - 6:50
MAY - 7:00
JUN - 7:15
JUL - 7:15
AUG - 7:00
SEP - 6:35
OCT - 6:10
NOV - 5:50
DEC - 5:50
Holiday weddings add $100.00:
New Years' Eve
New Years' Day
Valentine's Day
Cinco De Mayo
4th of July
Thanksgiving
Christmas Eve
Christmas Day