Hawaii Military Weddings
by Bridal Dream Hawaii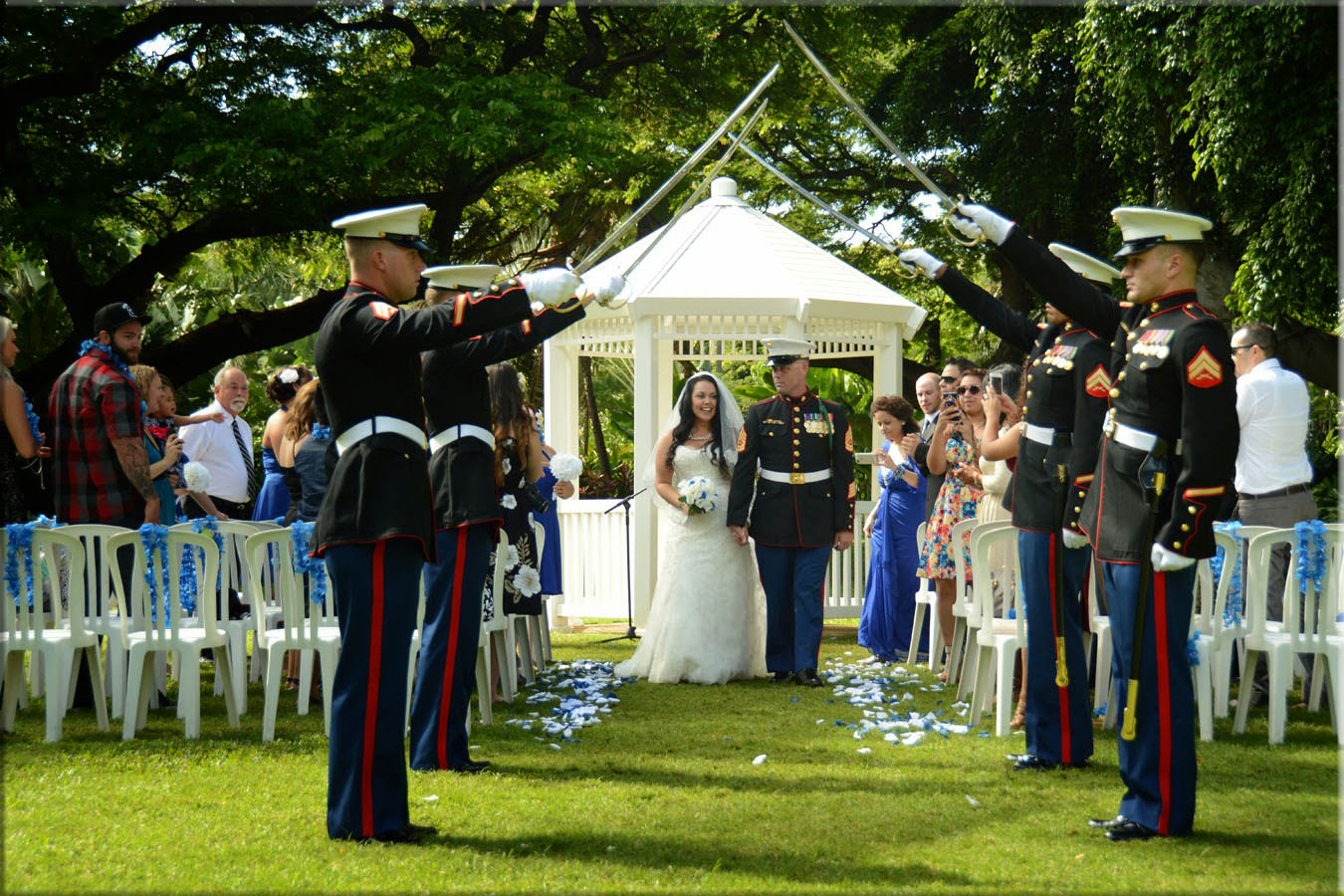 We're happy to have weddings in Honolulu Hawaii for active and retired Army, Navy, Marines, and Air Force. We've put together all the wedding services you need for a Military wedding on the Island of Oahu.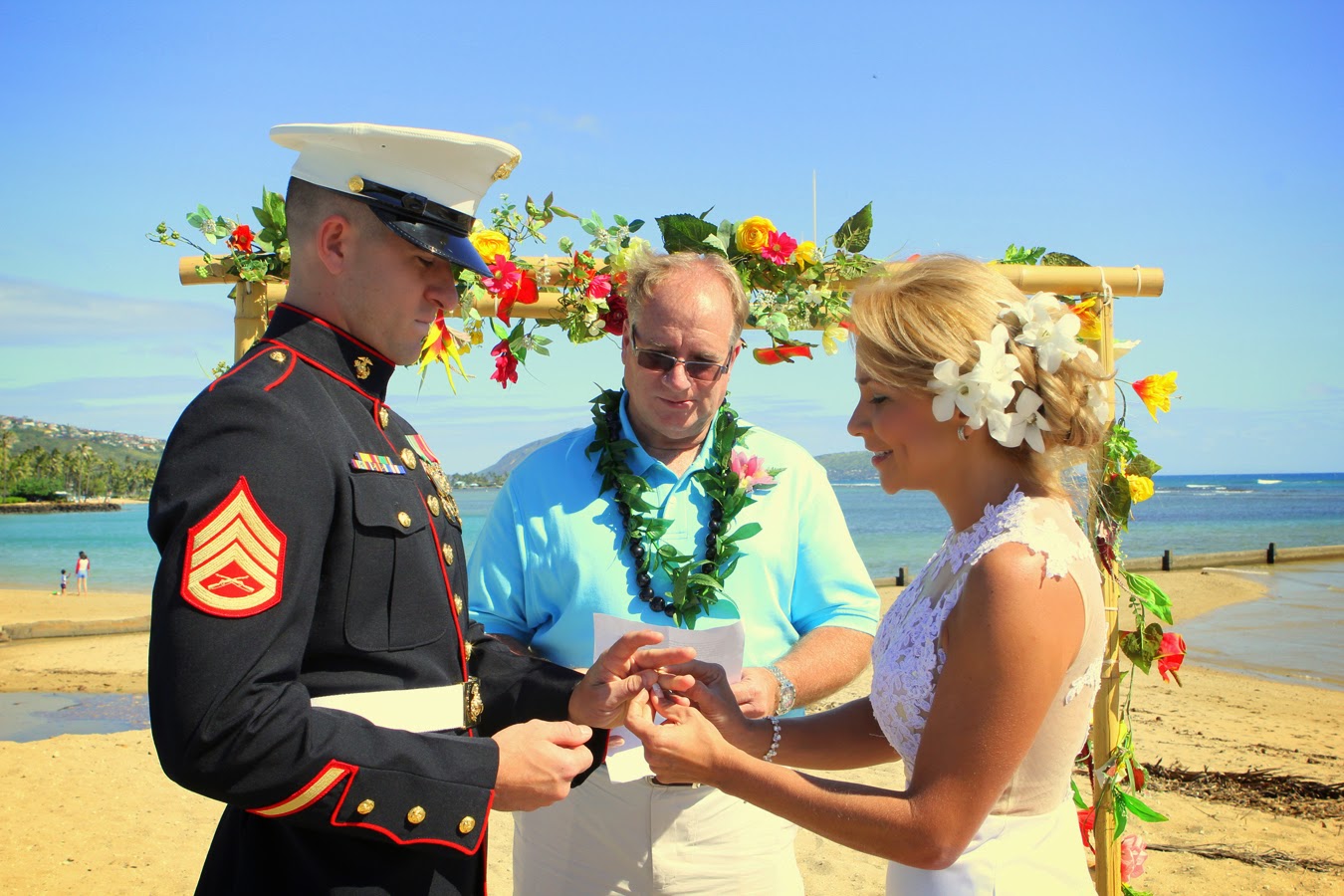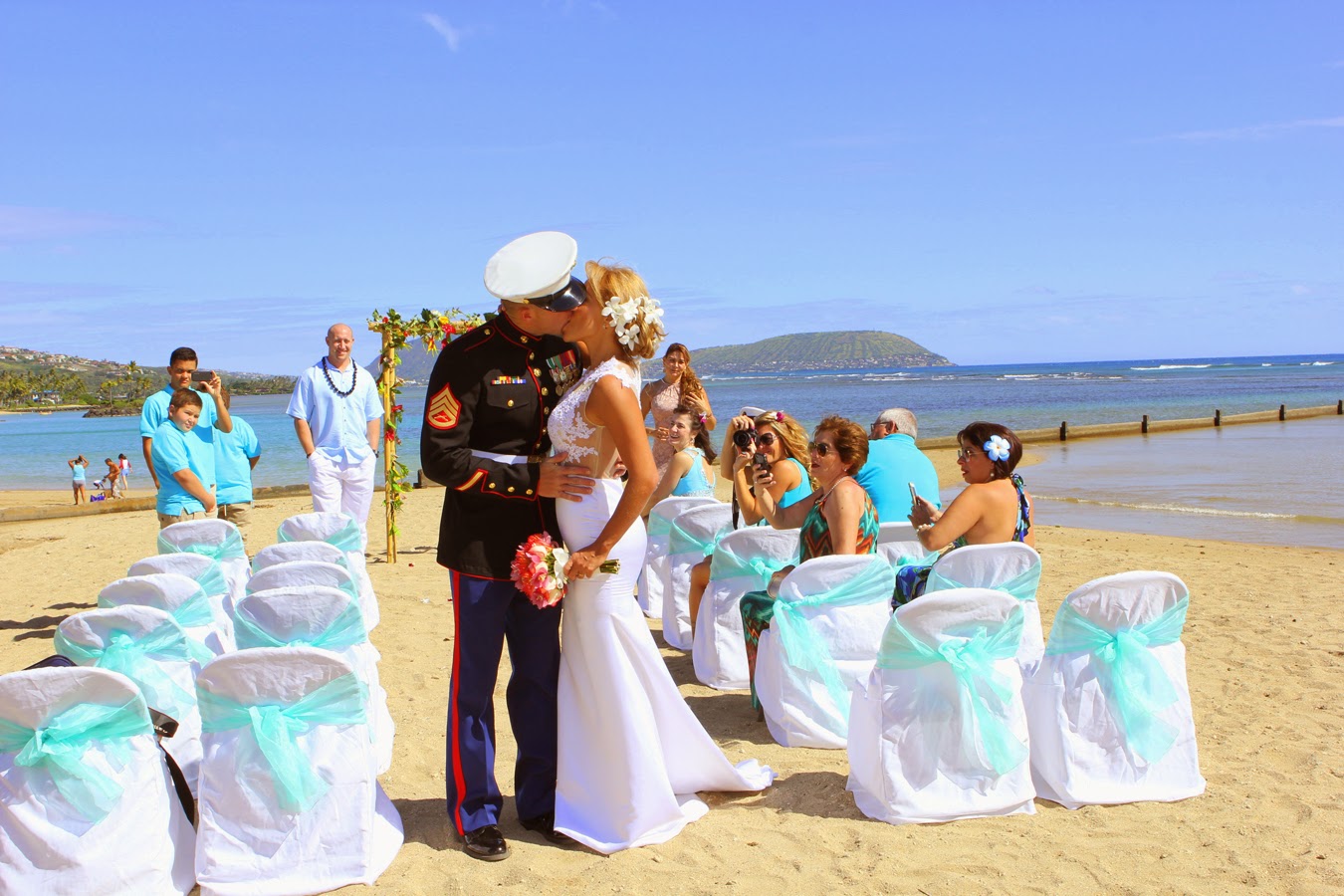 Our Military Wedding package keeps things simple with just the right services including our Wedding Officiant, Photography (over 100 photos), and beautiful live Ukulele Music.
Hawaii Military Wedding
Wedding Minister
Ukulele Music
Photographer
(100+ images)
Digital Wedding Certificate
MON-FRI: $449.00
SAT-SUN: $549.00
For weddings with over 20 guests you may wish to have your wedding at the Hale Koa Hotel in Waikiki.
Let us know if you wish to add transportation to have your Wedding at one of our other fine Oahu wedding locations.
- Magic Island
- Diamond Head Beach
- Kahala Beach
- Kakaako Waterfront Park

*Arch & Chairs or wedding venues will incur extra charges.

This wedding package is reserved for active or retired Military only please. Coupons or discounts may not be used with this already discounted wedding package. Mahalo!
Also see: BRIDAL DREAM WEDDING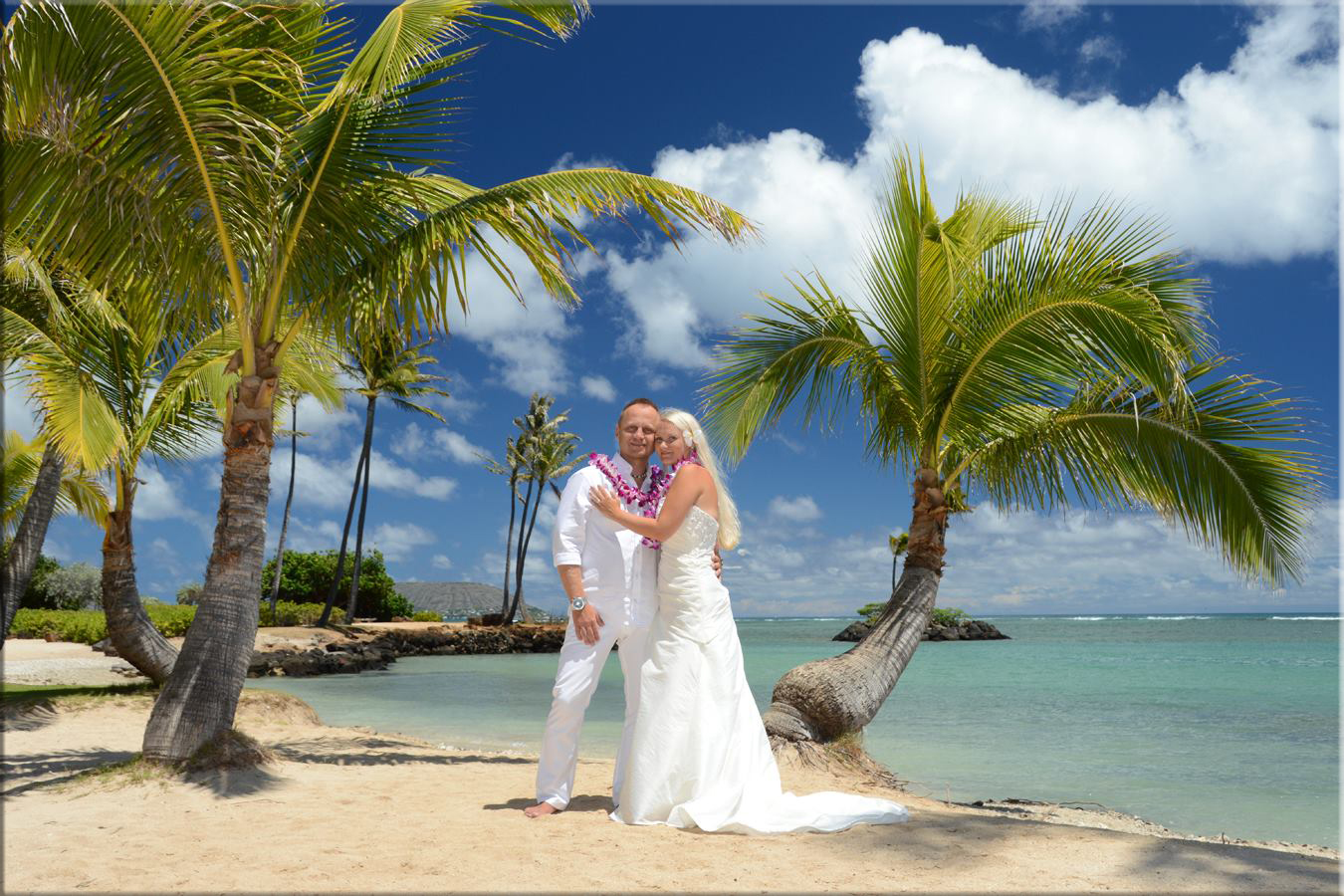 Contact us to order our HAWAII MILITARY WEDDING package or any of our other wedding packages and services.
Bridal Dream Hawaii
Weddings in Honolulu
Office: (808) 924-3600
Cell: (808) 772-1140
bridaldreamhawaii@gmail.com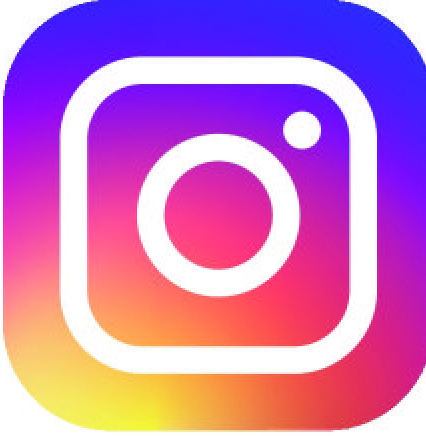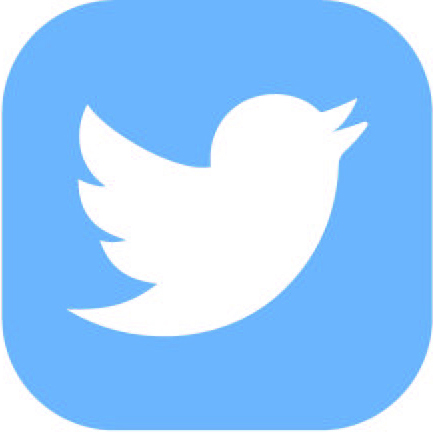 Please send mail correspondence to:
P.O. Box 23311, Honolulu, HI 96823