Hawaii Wedding Musicians
by Bridal Dream Hawaii
Ukulele Wedding Music really adds something to the atmosphere of Hawaiian Beach Weddings, and the dancing photos are the BEST!
Ukulele:
BERNARD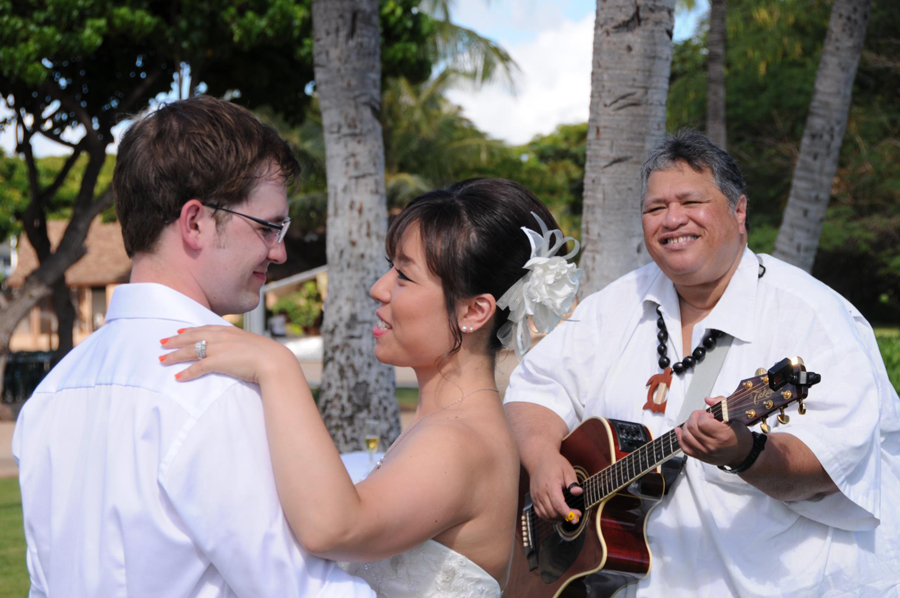 UKULELE PLAYER: $175.00 (Honolulu and Kailua)
*For North Shore or Ko Olina areas add $100.00.
CONTACT US to add an Ukulele Musician to your Hawaiian Wedding package today!

Bridal Dream Hawaii
Weddings in Honolulu
Office: (808)924-3600
Cell: (808)772-1140
Fax: (808)356-0806
bridaldreamhawaii@gmail.com