North Shore Oahu Weddings
North Shore Oahu has beautiful sandy beaches perfect for Destination Weddings.
Here are some of our favorite North Shore Beach Wedding locations:
Papailoa Beach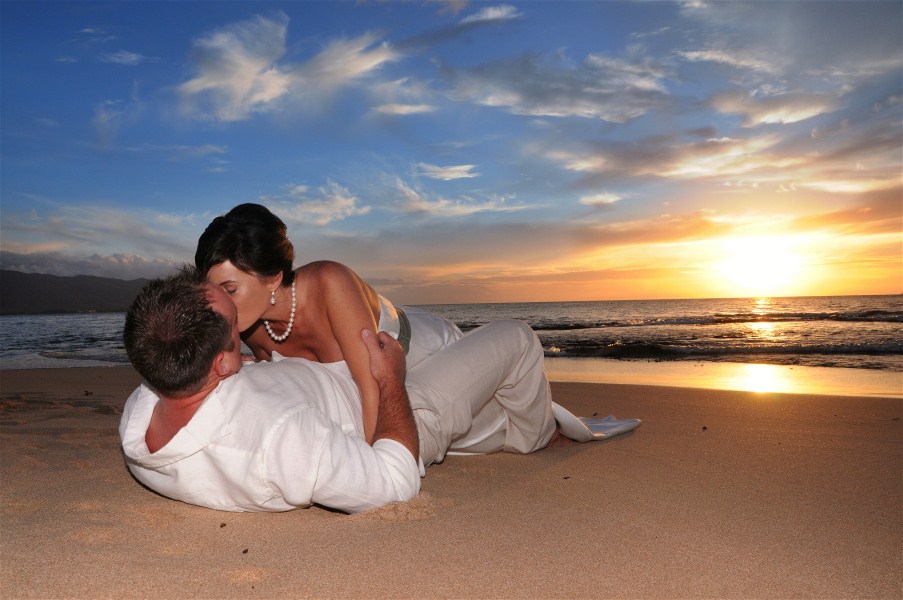 This is a nice quiet beach in a North Shore residential area on Papailoa Rd. We wish to be courteous to the residents there by keeping our Weddings small and leaving the beach as beautiful as it was before we arrived.
Waiale'e Beach
Waialee Beach is located near Kawela Bay, right before Turtle Bay Resort (traveling from Sunset Beach). This is a relatively secluded beach, so there is no sign in front of the beach and no showers or facilities with running water. The beach is visible from the main highway and has an unpaved parking area. more photos...
Turtle Bay
We only perform Weddings at this location for guests of Turtle Bay Resort. We have heard from hotel guests that the hotel requests a very large sum for a "site-use fee" for this beach (which is actually owned by the State of Hawaii), so we recommend you to not discuss your Wedding plans with the Guest Services Desk if you wish to stay on budget. Please add $50.00 to your wedding package price for any beach within walking distance of Turtle Bay Resort.
Sunset Beach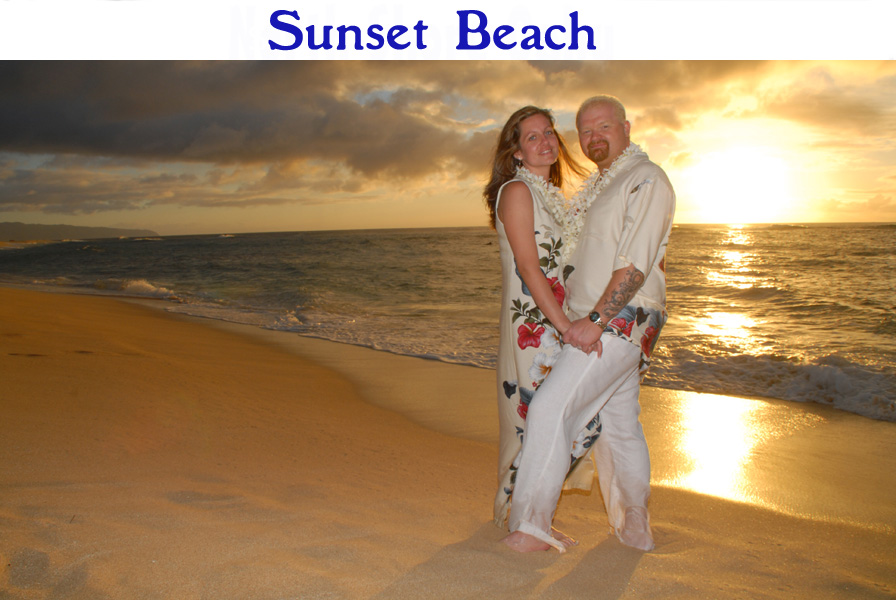 Sunset Beach has plenty of parking and restroom facilities, but is also a popular surfing spot. Ehukai Beach is very similar, across the street from Sunset Beach Elementary School. For a less crowded Wedding location we usually recommend a more secluded beach such as Waiale'e Beach or Papailoa Beach.
See our Wedding Packages on the North Shore:
- NORTH SHORE WEDDING
- SUNSET BEACH WEDDING
- PAPAILOA BEACH WEDDING
Sunset Beach Wedding
Wedding Minister
2 Flower Leis
Photographer
(includes 70-80 Digital Photos)
Souvenir Wedding Certificate
MON-FRI: $699.00
SAT-SUN: $749.00

Bridal Dream Wedding Company
Office: (808) 924-3600
Cell: (808) 772-1140
email@bridaldreamhawaii.com