Turtle Bay Weddings
Bridal Dream Hawaii
Turtle Bay is a gorgeous location on North Shore Oahu for destination weddings. Bridal Dream Hawaii is happy to serve you on this beach.
We have a few favorite beach wedding sites on the left side of Turtle Bay Resort.
Bridal Dream Hawaii can perform weddings at this location for guests of Turtle Bay Resort.
We recommend using Bridal Dream Hawaii for your Turtle Bay wedding services. The Resort quotes much higher wedding package rates.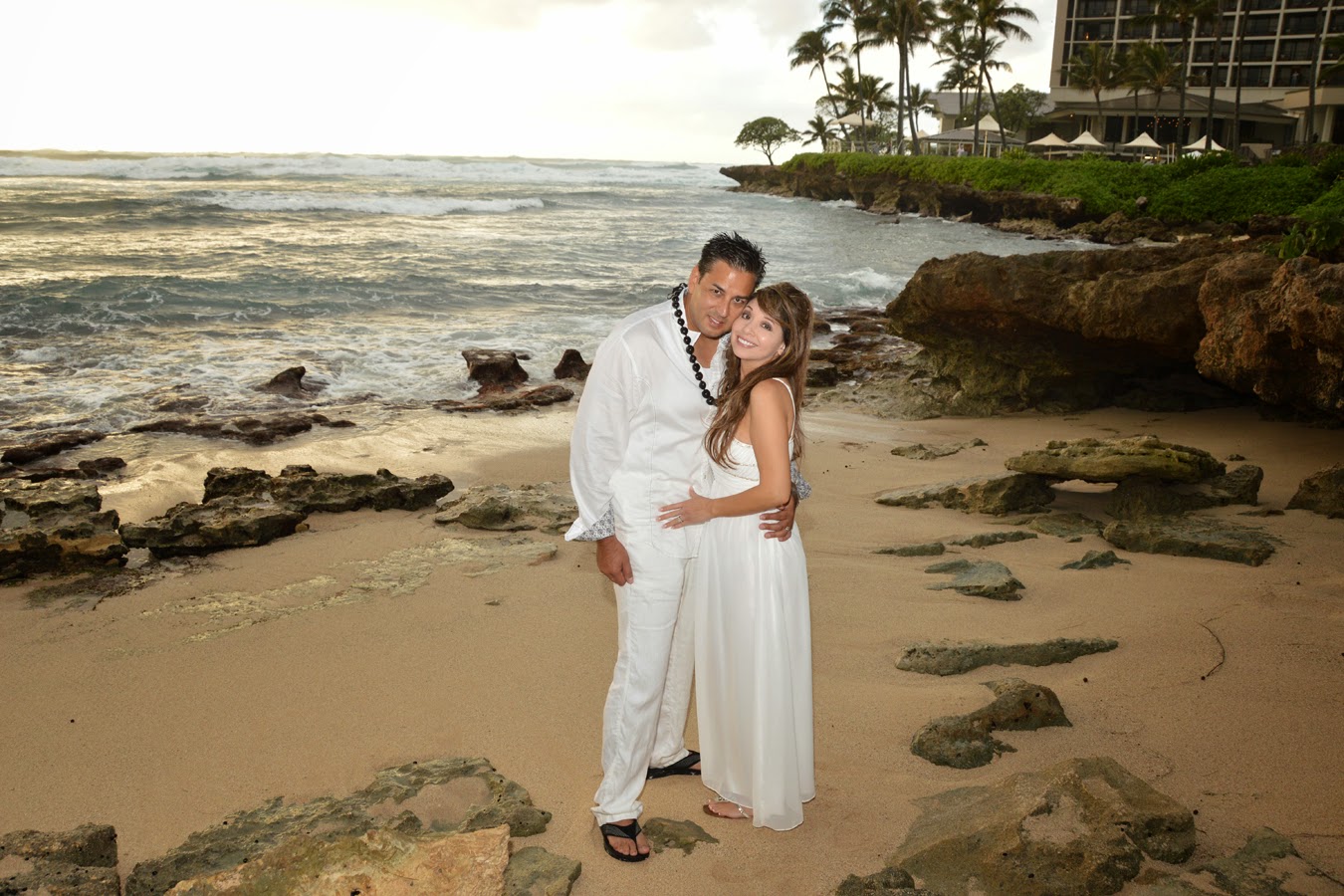 North Shore Oahu has awesome sunsets! Evening time has less intense lighting and more comfortable temperatures for weddings on the beach.
Here is our simple wedding package for Turtle Bay Resort guests. You may add extra services to this package as well and we will adjust the price accordingly.
Turtle Bay Beach Wedding
Wedding Minister
Bride's Deluxe Flower Lei
Groom's Deluxe Lei
Photographer
(includes 100 Digital Photos)
Souvenir Wedding Certificate
MON-FRI: $699.00
SAT-SUN: $799.00

SUNSET WEDDINGS
*Weddings at 5:00pm or later will be our weekend rate.
See our Wedding Packages for other beaches on the North Shore:
- NORTH SHORE WEDDING
- SUNSET BEACH WEDDING
- PAPAILOA BEACH WEDDING
Bridal Dream Wedding Company
Office: (808) 924-3600
Cell: (808) 772-1140
email@bridaldreamhawaii.com