Hawaii Wedding Video
by Bridal Dream Hawaii
Capture your wedding on video for family and friends back home to share your special day when you return.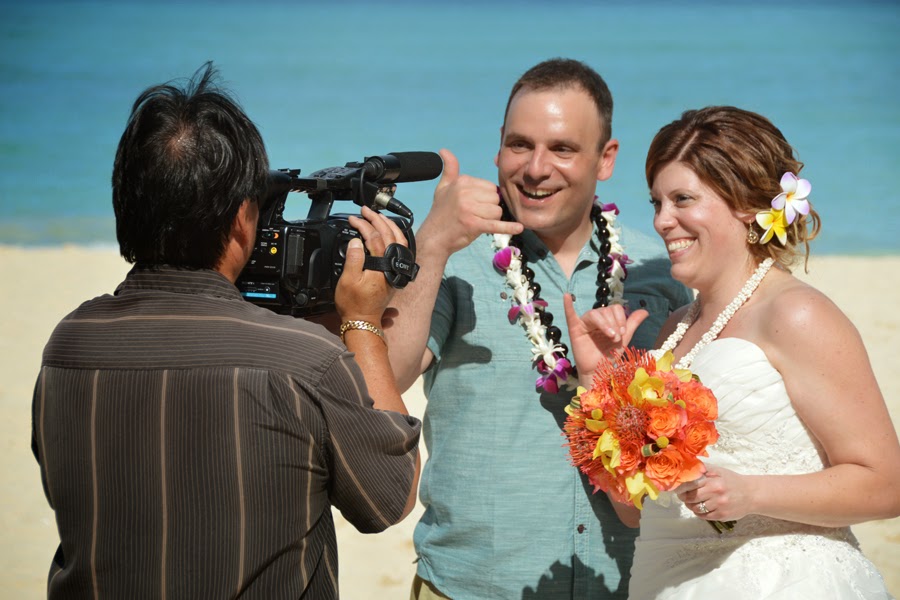 Order your Wedding Video for $299.00 (Honolulu rates), $349.00 for Kailua or Ko Olina, and $399.00 for North Shore Oahu.
Hawaiian Wedding Video
Waialae Beach Wedding (Rev. Jofrey)

North Shore Wedding (Rev. Kimo)

Kahala Wedding (Rev. Kimo)

Ko Olina Beach Wedding (Rev. Kimo)

Photo Slideshow

See: More Videos...

Bridal Dream Wedding Company organizes Weddings in Honolulu, Hawaii on the island of Oahu. You can order Bridal Flowers, Hawaiian Music, Christian Minister, Professional Photography and Limousine Service. Check BridalDreamHawaii.com for Hawaii Wedding Packages.

---
Bridal Dream Wedding Company
Honolulu, Hawaii 96815
Phone/Fax: (808) 924-3600
Cell: (808) 772-1140
bridaldreamhawaii@gmail.com