Kahala Beach
by Bridal Dream Hawaii
Kahala Beach is our most requested Wedding location in Honolulu, a quiet place with nice landscaping, green grass and coconut trees.

The peninsula at Kahala Beach and a little island give it unique landmarks, as well as the backdrop of Koko Head in the distance.
Though located by a Condominium and Hotel, this beach is surprisingly quiet and secluded. The coral rocks in the sand keep the sunbathers away, so we have a nice beach without people on it.
Be sure to visit our PHOTO GALLERY of Honolulu Weddings at Kahala Beach and other nearby locations.
This wedding location is walking distance from the KAHALA RESORT HOTEL and is a much more affordable alternative to the Gazebo at the Resort.

KAHALA RESORT HOTEL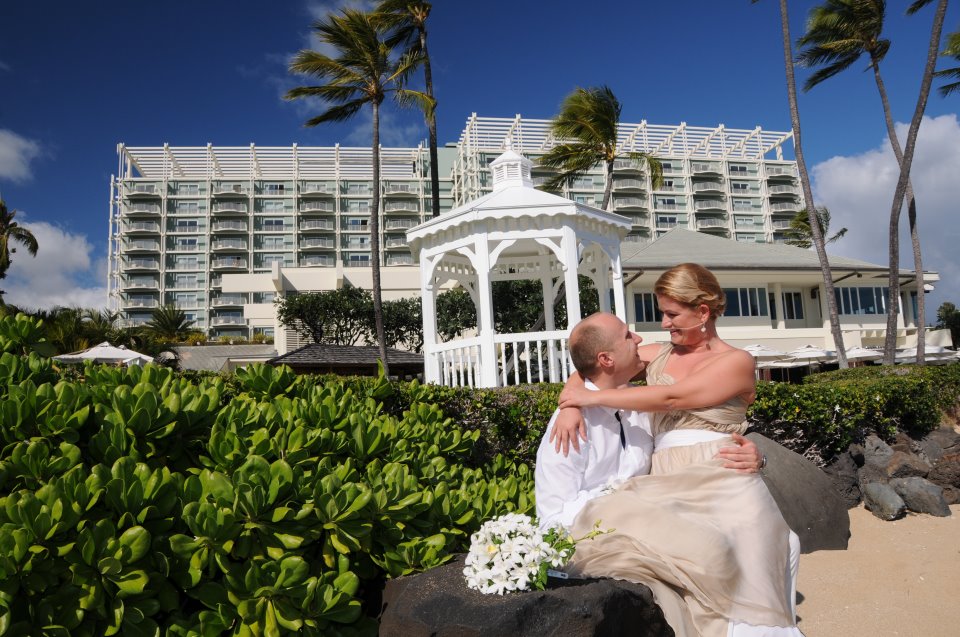 For smaller weddings with several guests we recommend this wedding package.
Kahala Beach Wedding
Wedding Minister
Bride's Deluxe Lei
Groom's Lei
Mini-Van Transportation
Photographer
100 high-resolution digital photos
Souvenir Wedding Certificate
Mon-Fri: $599.00
Sat-Sun: $699.00

For Weddings with 20-30 guests we recommend our
KAHALA DELUXE WEDDING


Bridal Dream Wedding Company
Box 23311, Honolulu, HI 96823
Office: (808)924-3600
Cell: (808)772-1140
Fax: (808)356-0806
bridaldreamhawaii@gmail.com