Paradise Cove Weddings
by Bridal Dream Hawaii
Paradise Cove is our most recommended Wedding Venue on Oahu for weddings with 30 to 50 guests. This beautiful ocean-front estate is on private property, so we can enjoy the luxuries of plenty of parking, chairs for the guests, clean restrooms, and even a water cooler for thirsty guests to enjoy.
Each picture below opens up more photos so please click on any couple you would like to see more photos of.
Wedding at Paradise Cove

Dancing to Hawaiian Music

Private Location for Large Groups

Photos at the Beach

Paradise Cove Beach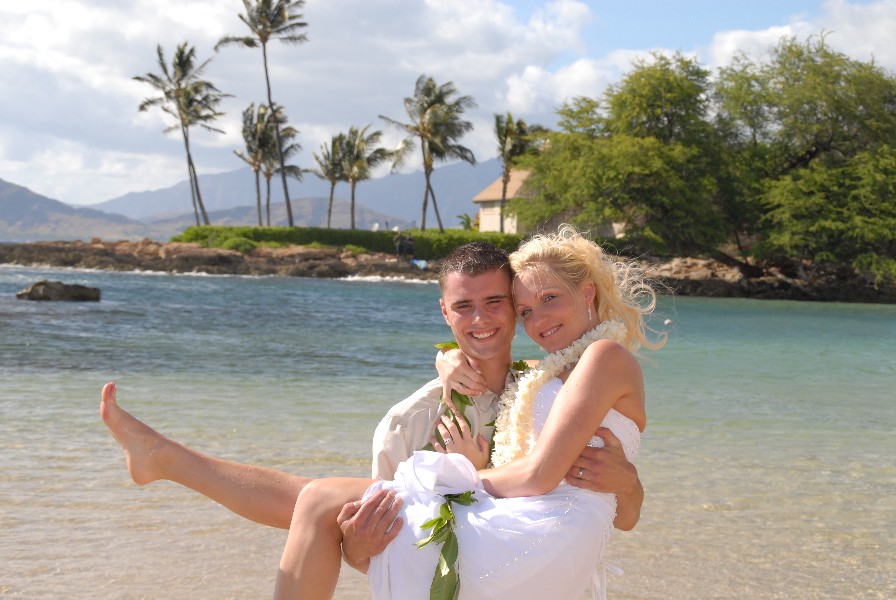 For Weddings at Paradise Cove, see:
PARADISE COVE WEDDING PACKAGE
Also see some of our Paradise Cove wedding videos at:
Paradise Cove Wedding Videos


Bridal Dream Hawaii
Weddings in Honolulu
Office: (808)924-3600
Cell: (808)772-1140
bridaldreamhawaii@gmail.com

Send Mail Inquiries to:
P.O. Box 23311, Honolulu, HI 96823