Here are a few beaches we visit on our 7-Beach Photo Tour.
(See: DELUXE OAHU WEDDING.)

Waimanalo Beach is a very long stretch of white sand beach on the Windward side of Oahu, about a 40-minute drive from Waikiki. We visit this beach on our 7-Beach Photo Tour, as well as offer Weddings at this site, too.
See: WAIMANALO WEDDING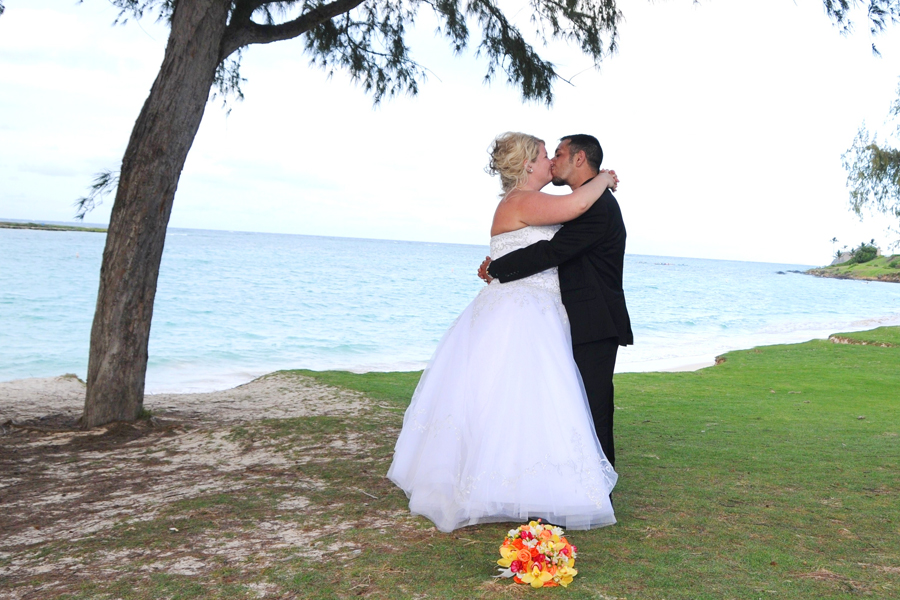 Kailua Beach is a popular windsurfing spot in Windward Oahu. The long white sand beach goes on for miles. This is one of our stops on our Deluxe Oahu Wedding, though you may also request to have your Wedding at this location.
Because of it's east-facing direction, Kailua Beach weddings should be in the morning or early afternoon.
See: KAILUA BEACH WEDDING




Lanikai Beach is tucked away in a high-class suburbs area of Kailua. The two little islands in the background are its main distinguishing feature.
See: LANIKAI BEACH WEDDING





For Makaha, Ko Olina, or North Shore Weddings, see our
OAHU BEACH WEDDINGS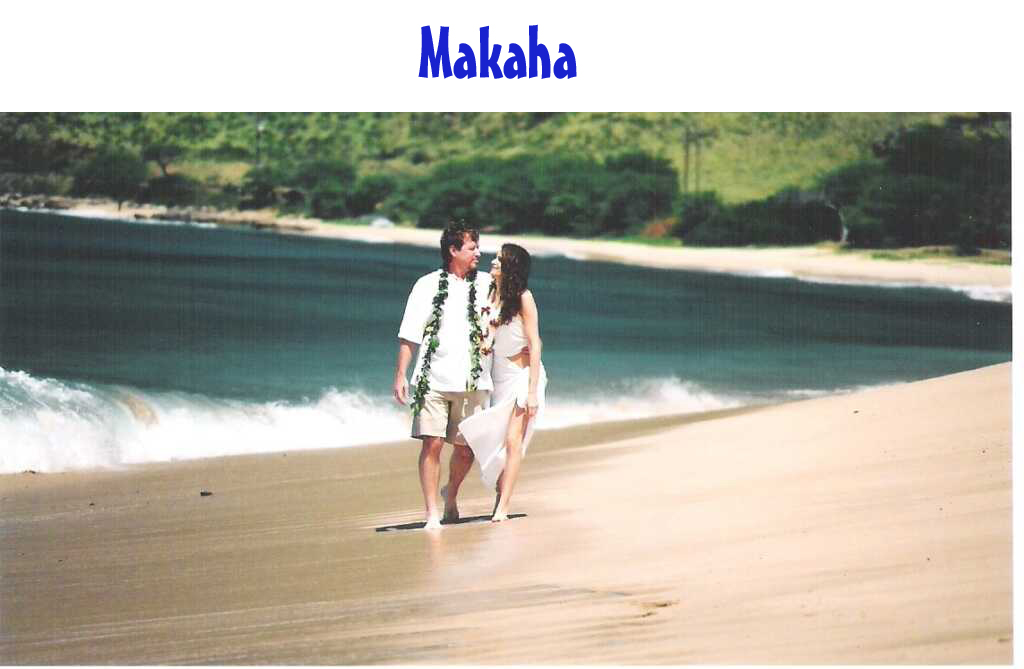 You may request any of our Wedding Packages at these beaches, or make up a Wedding Package of your own and ask us for a quote of our services.
Visit: HAWAII WEDDING PACKAGES
To make a Wedding reservation, visit:
WEDDING RESERVATIONS
Wedding sites over 20-minutes from Waikiki will require extra Limousine time (if you ordered transportation), and Travel fees for the Minister and Photographer(s).
See ALA CARTE SERVICES for more optional Wedding services you may wish to include in your Wedding package, such as:
- Hair Styling & Makeup
- Dress & Tuxedo
- Live Music
- Flower Shower
- Cake & Sparkling Cider
- Dove Release
- Sunset Dinner Cruise
- Paradise Cove Luau