Oahu Beaches
Kawaikui Park & Makapuu
Kawaikui Beach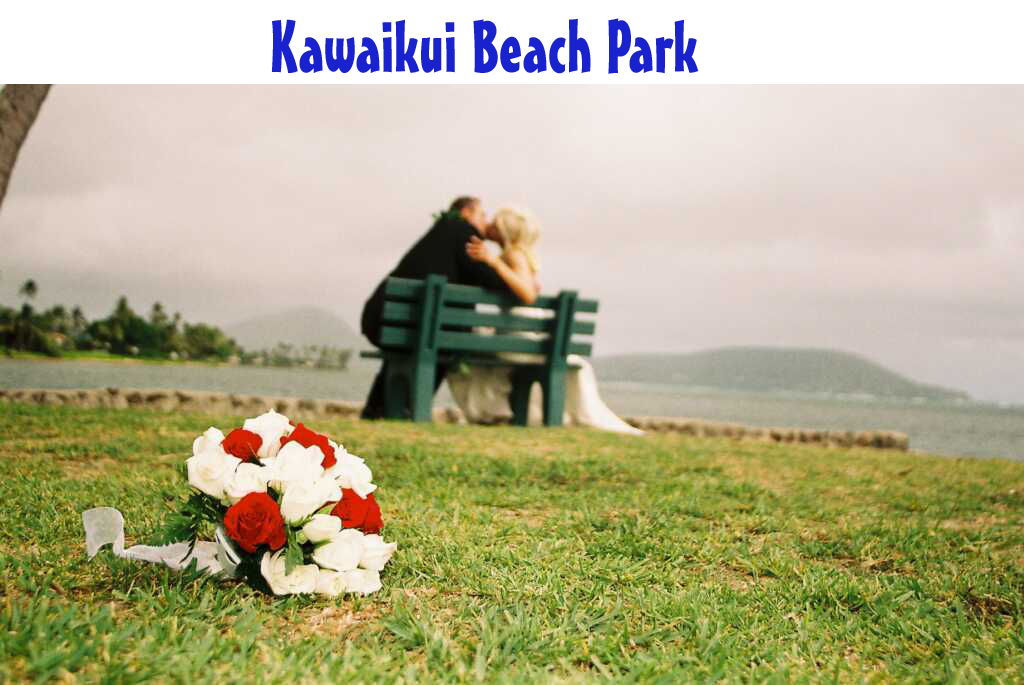 Kawaikui Beach Park is a quiet little grassy park by the ocean in Aina Haina, about 20 minutes from Waikiki.
See: KAWAIKUI BEACH PARK WEDDING

MAKAPU'U BEACH


Makapuu Beach is a popular bodysurfing spot on East Oahu near Sea Life Park. We like to visit this Beach for a few quick photos in our Deluxe Oahu Wedding.
For Weddings, this is a big of a rugged Beach, with some climbing over lava rocks or a trek across the Beach past the sunbathers.
Because of it's east-facing direction, Makapuu Beach weddings should be in the morning or early afternoon.
See: MAKAPUU BEACH WEDDING
Makapuu Lookout


For our most popular Beach Wedding locations, see
BEACH WEDDINGS
You may request any of our Wedding Packages at these beaches, or make up a Wedding Package of your own and ask us for a quote of our services.
Visit: HAWAII WEDDING PACKAGES
See more beach photos at our PHOTO GALLERY.
To make a Wedding reservation, visit:
WEDDING RESERVATIONS
Wedding sites over 20-minutes from Waikiki will require extra Limousine time (if you ordered transportation), and Travel fees for the Minister and Photographer(s).
See ALA CARTE SERVICES for more optional Wedding services you may wish to include in your Wedding package, such as:
- Hair Styling & Makeup
- Dress & Tuxedo
- Live Music
- Flower Shower
- Cake & Sparkling Cider
- Dove Release
- Sunset Dinner Cruise
- Paradise Cove Luau


Bridal Dream Wedding Company
Honolulu, HI 96815
Office: (808)924-3600
Cell: (808)772-1140
Fax: (808)356-0806
email@bridaldreamhawaii.com