Bridal Dream Wedding Company
Cake and Sparkling Apple Cider
Add a little flavor to your Wedding by ordering a Cake and chilled Sparkling Cider. Our HIBISCUS WEDDING has Cake & Sparkling Apple Cider included in the package, or you may order your favorite flavor below.
*One bottle of Sparkling Cider is included with any cake.
Haupia Wedding Cake (6-inch): $149.00
(hawaiian style coconut pudding)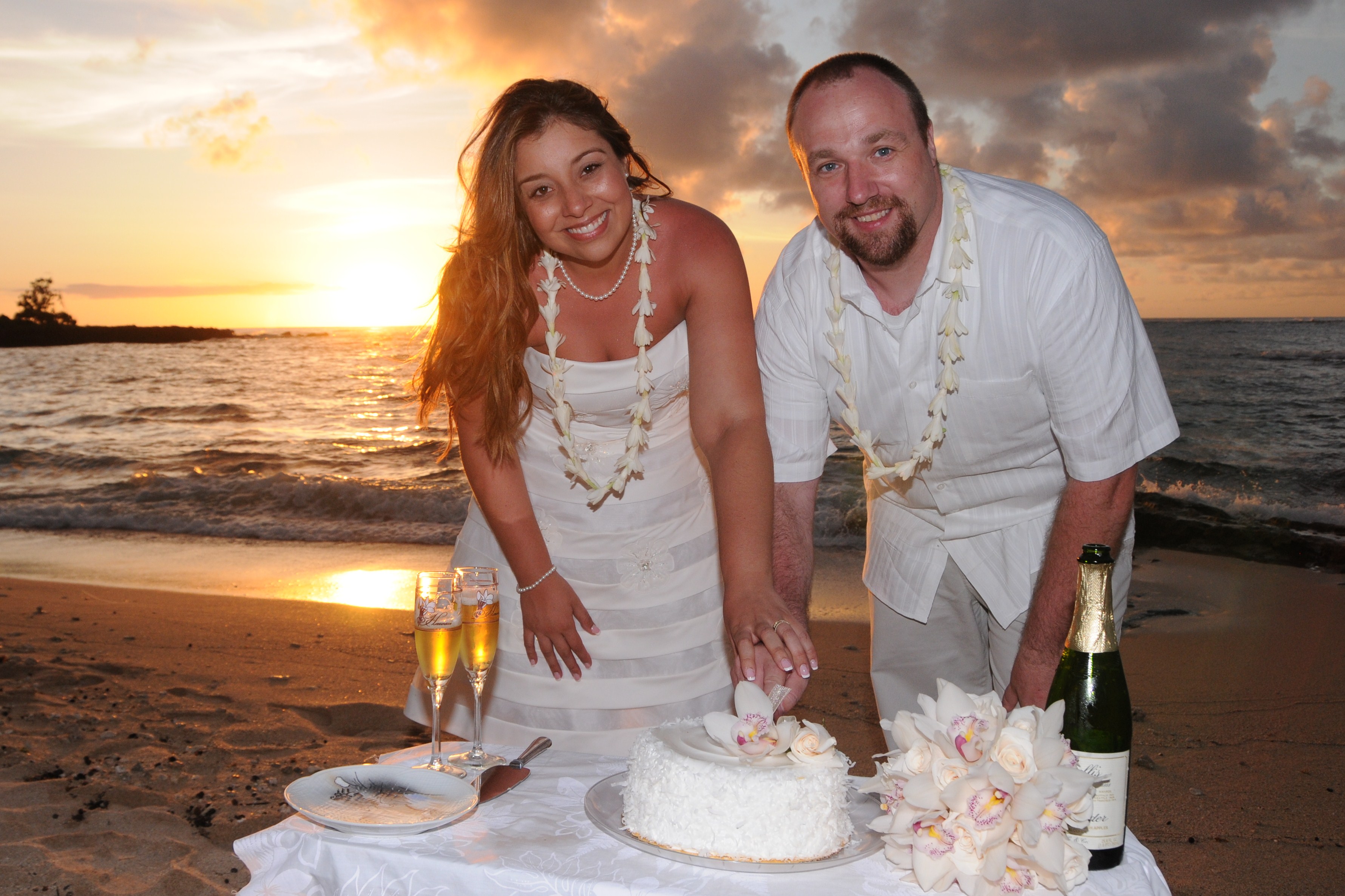 Other Flavors available:

White Cake of the Day(6-inch): $149.00

Our choice of small white cake. Decoration style and colors vary. Includes one bottle of sparkling apple cider.

Strawberry Short Cake (6-inch): $179.00

Vanilla Buttercreme Cake (6-inch): $249.00
*All cake styles and decorations may vary from photo displayed.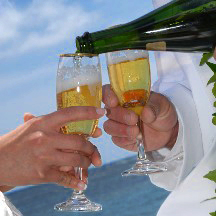 Add an extra bottle of chilled Sparkling Cider for you and your guests for only $10.00 more! (One bottle serves 4-5 people.)



*Please add $1.00 per person if utensils are desired for the Guests to share your Cake.
If certain Cake flavors, sizes, or Flowers are not available, we will substitute similar products of equal or greater value.
CUSTOM CAKES
Please order your custom cake at a professional bakery. We can deliver your custom cake to anywhere on Oahu for $100.00. (Price of cake not included.)
Flower Shower ($40.00)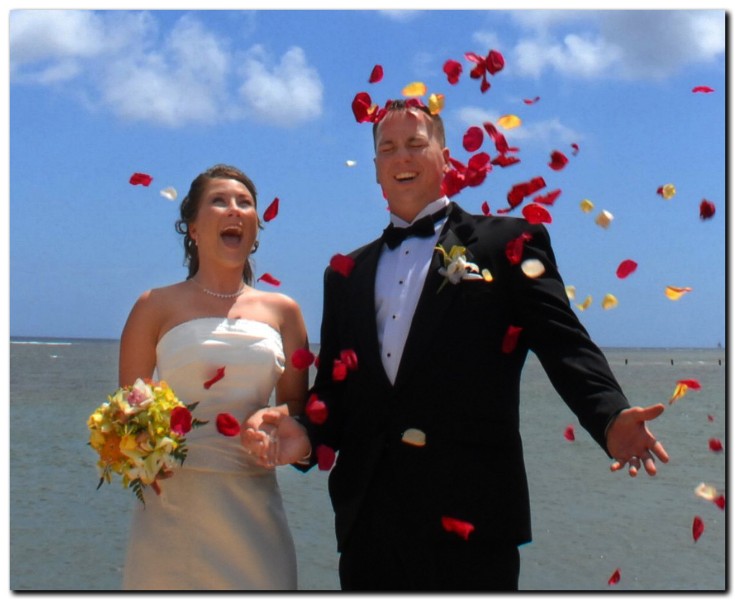 SAND CEREMONY
You may add a Sand Ceremony for $40.00 and we will set up a table for you. Please bring your own sand and vases. *No charge for table set-up if you ordered Cake & Cider.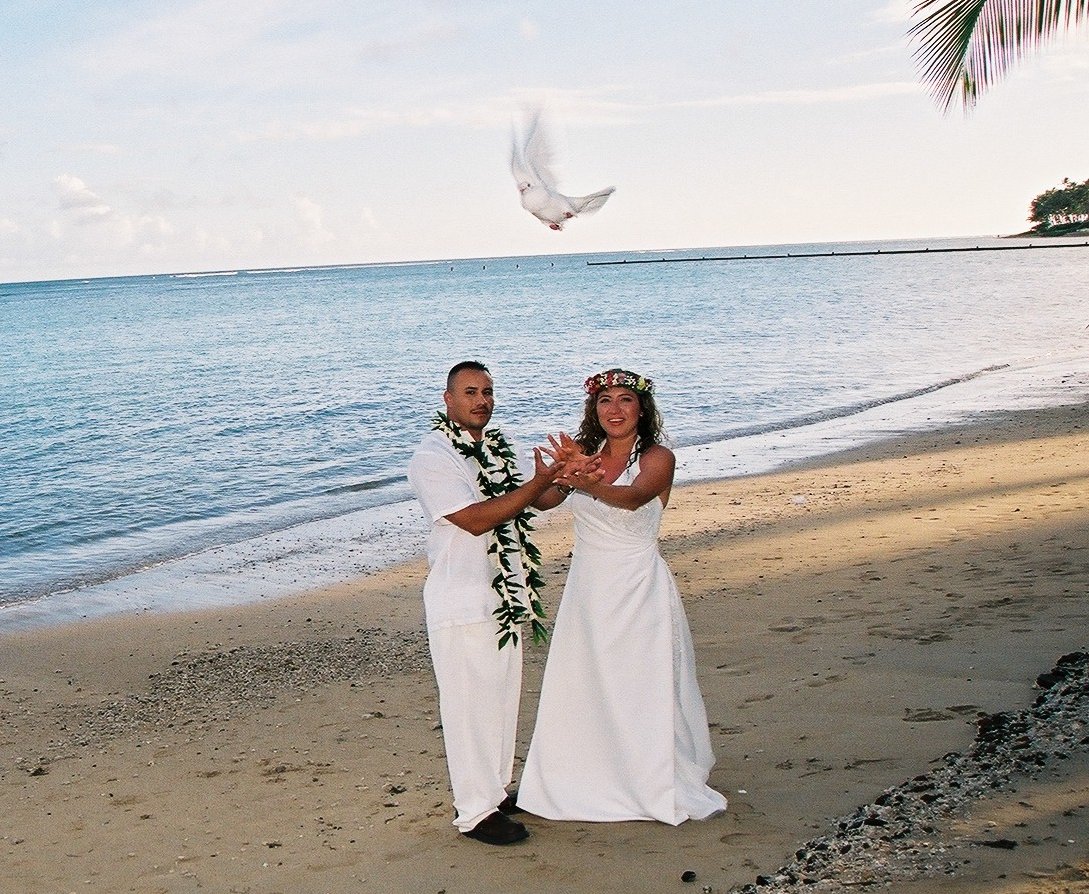 Dove Release
2 Doves: $149.00
12 Doves: $199.00

*When ordering cake ala carte without a wedding package, please add travel fees for areas outside Honolulu such as Kailua, Waimanalo, Ko Olina or North Shore.
See ALA CARTE SERVICES for more optional Wedding services you may wish to include in your Wedding package, such as:
- Hair Styling & Makeup
- Dress & Tuxedo
- Live Music
- Flower Shower
- Cake & Sparkling Cider
- Dove Release
- Sunset Dinner Cruise
- Paradise Cove Luau


Bridal Dream Wedding Company
Honolulu, HI 96815
Office: (808)924-3600
Cell: (808)772-1140
Fax: (808)356-0806
email@bridaldreamhawaii.com