Hawaii Wedding Ministers
Rev. Daniel Werning
Our Wedding Ministers at Bridal Dream Wedding Company are available for Weddings around the island of Oahu.

Most of our Wedding Ministers are Christian, though they do not require any religious faith from the Bride & Groom. We like to give the Ministers liberty to say what they wish during their Wedding speech, including references to God or the Bible, or to say a prayer as they wish.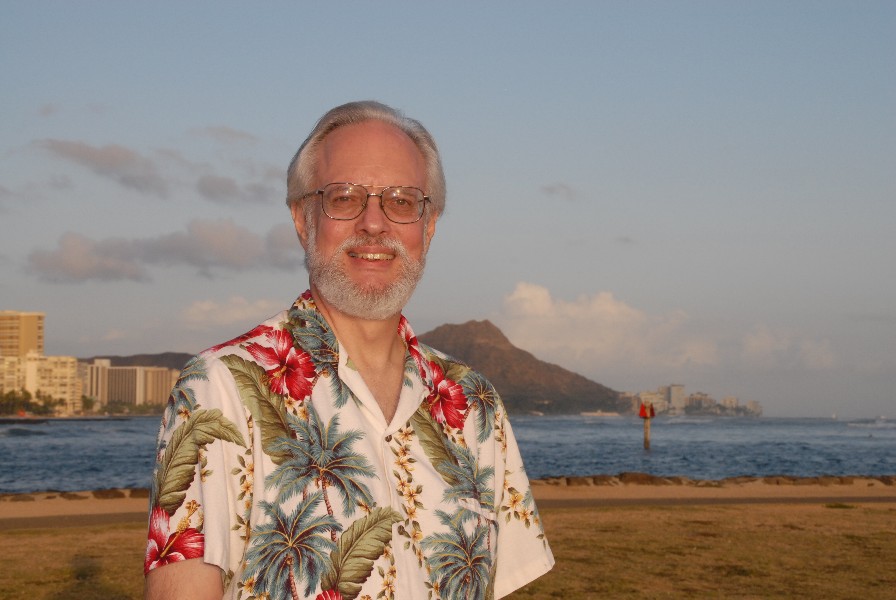 Rev. Daniel Werning is an ordained Lutheran minister, but also a fine musician and pipe organist. He speaks at local churches and plays the organ or piano! He likes to perform the traditional marriage service with additional beautiful prayers and personalized comments to make your special day both very familiar yet tailored for you alone.

REV. DAN

*According to Hawaii law, all Weddings performed by a Minister or Officiant are considered "Religious" regardless of whether there are references to God or not, and Weddings performed by a Judge are "Civil".



Bridal Dream Wedding Company organizes Weddings in Honolulu, Hawaii on the island of Oahu. You can order Bridal Flowers, Hawaiian Music, Christian Minister, Professional Photography and Limousine Service. Check BridalDreamHawaii.com for Hawaii Wedding Packages.

---
Bridal Dream Hawaii
Weddings in Honolulu
Office: (808) 924-3600
Cell: (808) 772-1140
bridaldreamhawaii@gmail.com

Please send mail correspondence to:
P.O. Box 23311, Honolulu, Hawaii 96823
Wedding Calendar
Ala Carte Services
Wedding Packages
Beach Weddings
Deluxe Weddings
Affordable Weddings
Dinner Cruise & Luau
Photo Gallery
Wedding Locations
Marriage License
Important Details
Best Hawaii Photos
Q&A
Reservations
Payment
Vow Renewals
Anniversaries
Family Photos
Maui Weddings
Kauai Weddings
Kona Weddings
Hawaii Weddings
Wedding Testimonials
SITE MAP