Hawaiian Vacation Wedding
by Bridal Dream Hawaii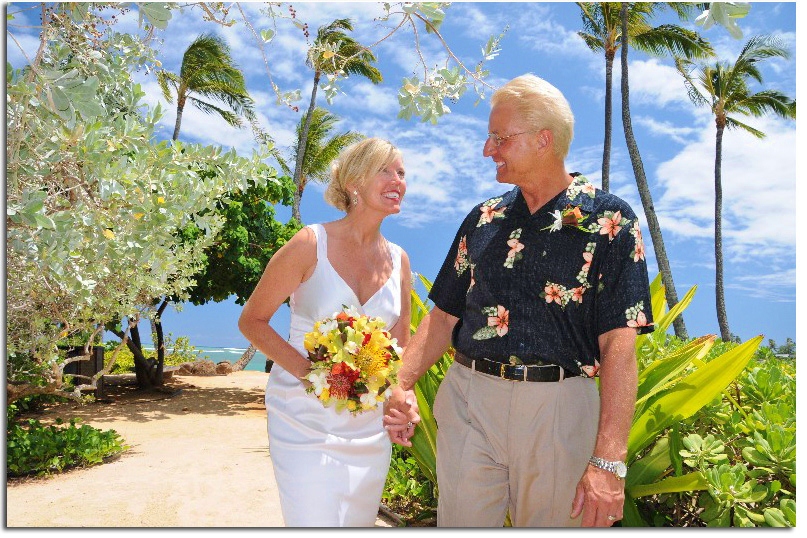 (Photo by Robert Hamilton.)
Vacation Wedding Package
Wedding Minister
Orchid Bouquet
Photographer
Photos on CD (70+ images)
Limousine Service
MON-FRI: $699.00
SAT-SUN: $749.00
The Hawaiian Wedding Package is a very simple Wedding plan which includes your Wedding Minister, an Orchid Bouquet for the Bride, Wedding Photography, and round-trip Limousine service from your hotel in Waikiki.
Our usual Wedding sites are within a 10-15 minute drive from your hotel:
Waialae Beach Park
Magic Island
Travel fees and extra Limousine charges apply to areas outside Honolulu, such as Makapuu Beach, Waimanalo, Ko Olina, or North Shore.
The Wedding and Photo shooting (before & after the Ceremony) take about an hour. Your Minister will file your Marriage License with the State Department of Health. (Be sure to bring your Marriage License with you for the Minister to sign.)
You may print out your Wedding photos at any photo lab you wish, or online at SNAPFISH.com.
Orchid Bouquet
(including boutonniere): included
Tropical Bouquet
(including boutonniere): $60.00 upgrade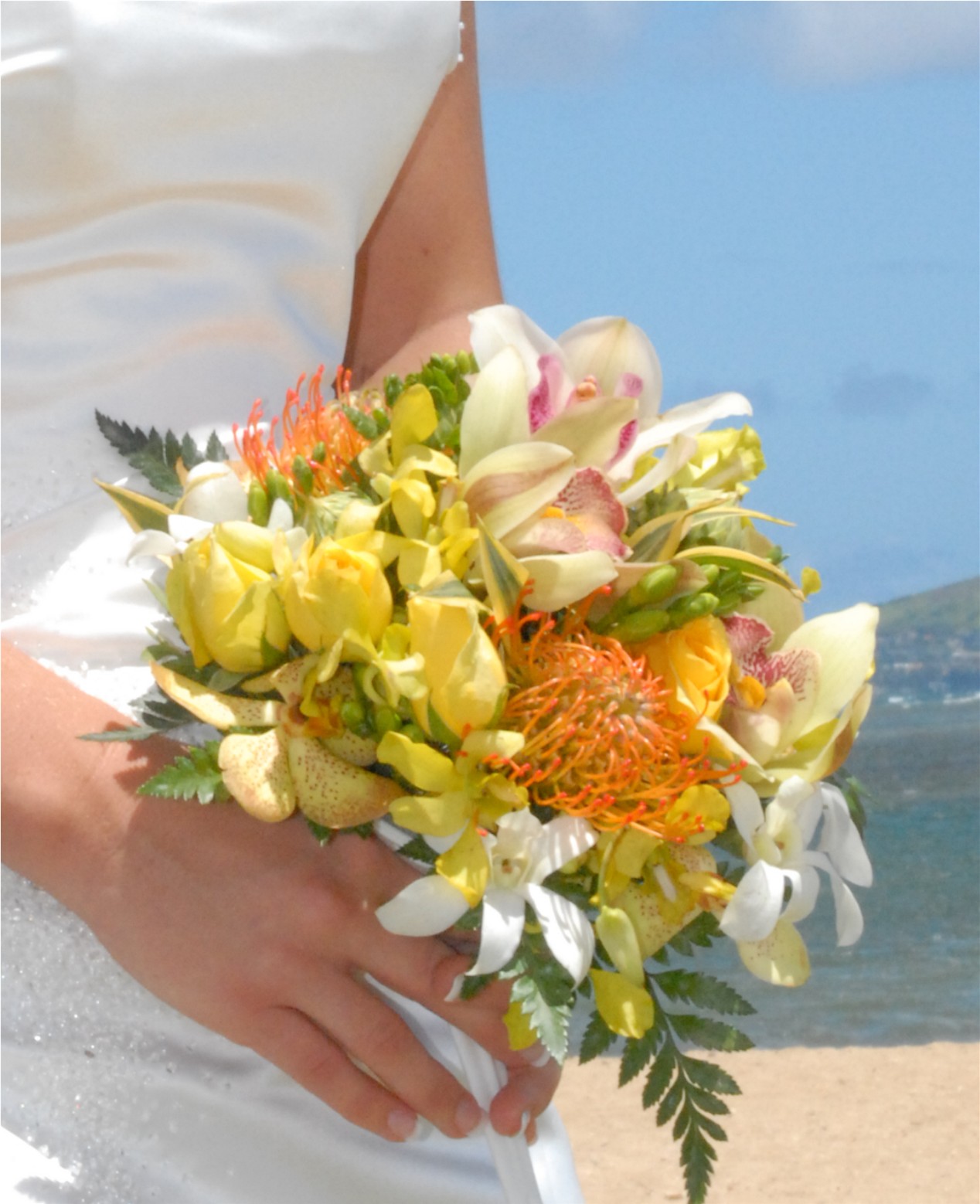 See more Bouquets and Flower leis at: WEDDING FLOWERS
To reserve our HAWAIIAN WEDDING PACKAGE, visit:
WEDDING RESERVATIONS
ANTHURIUM WEDDING PACKAGE
A similar Wedding Package called our ANTHURIUM WEDDING has a few more services. With this Wedding plan we will develop your Photos and insert 41 photos into a Rosewood Album for you. Also includes a Photo CD, and our custom made Framed Wedding Certificate.
Anthurium Wedding Package
Wedding Minister
Orchid Bouquet
Rosewood Photo Album (4x6)
Photos on CD
Limousine Service
Framed Wedding Certificate
Total: $849.00

This Package is available every day.
Holiday weddings will be an extra $100.00 for the following days:
Valentine's Day
4th of July
Christmas Eve
New Years' Eve & New Years' Day
Closed Thanksgiving & Christmas
Princess Lagoon Chapel is open every day.
See: HAWAII WEDDING CHAPEL
Specially Featured Weddings by the Day:
Sunday Monday Tuesday Wednesday Thursday Friday Saturday
Wedding Information is FREE and at no obligation!
Bridal Dream Wedding Company
Office: (808) 924-3600
Cell: (808) 772-1140
bridaldreamhawaii@gmail.com

Please send mail correspondence to:
P.O. Box 23311, Honolulu, HI 96823