Waimanalo Beach Wedding
Bridal Dream Hawaii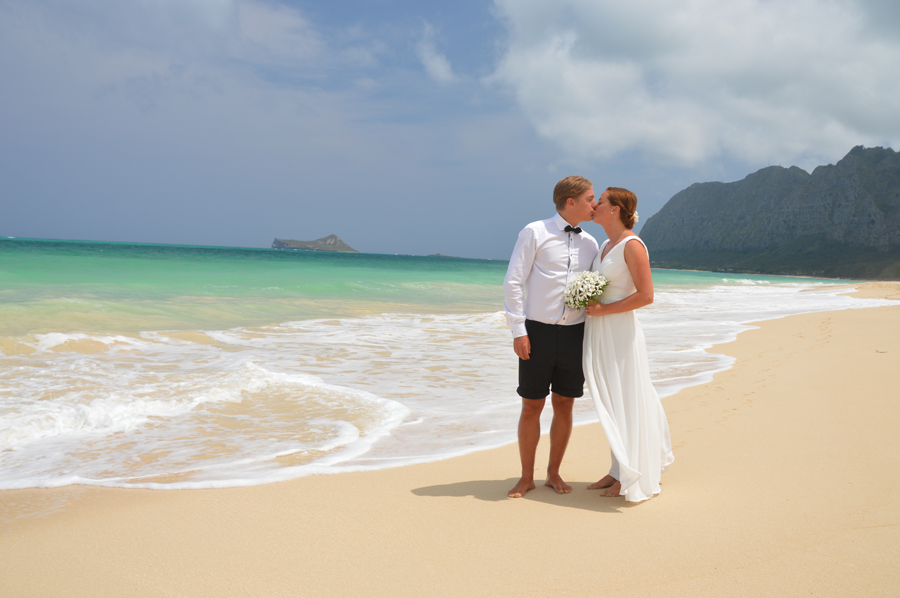 Waimanalo Beach is a long white-sand beach located on East Oahu, about 45 minutes away from Honolulu.
We recommend a Wedding at this location because the sand is nice, and there is plenty of open space for awesome photos.

WAIMANALO BEACH WEDDING

Wedding Minister
Bride's Deluxe Lei
Groom's Lei
Photographer
100 images
Souvenir Wedding Certificate
MON-FRI: $599.00


SAT-SUN: $699.00

Add roundtrip transportation from Waikiki to Waimanalo Beach for $99.00. Upgraded Limousine service may be added for $299.00.

See our bouquets and other flowers at Bouquets & Flowers. You may also wish to upgrade your photography package to include a Photo Album, Slideshow DVD, or Wedding Video at HAWAII WEDDING PHOTOS.

Souvenir Framed Wedding Certificate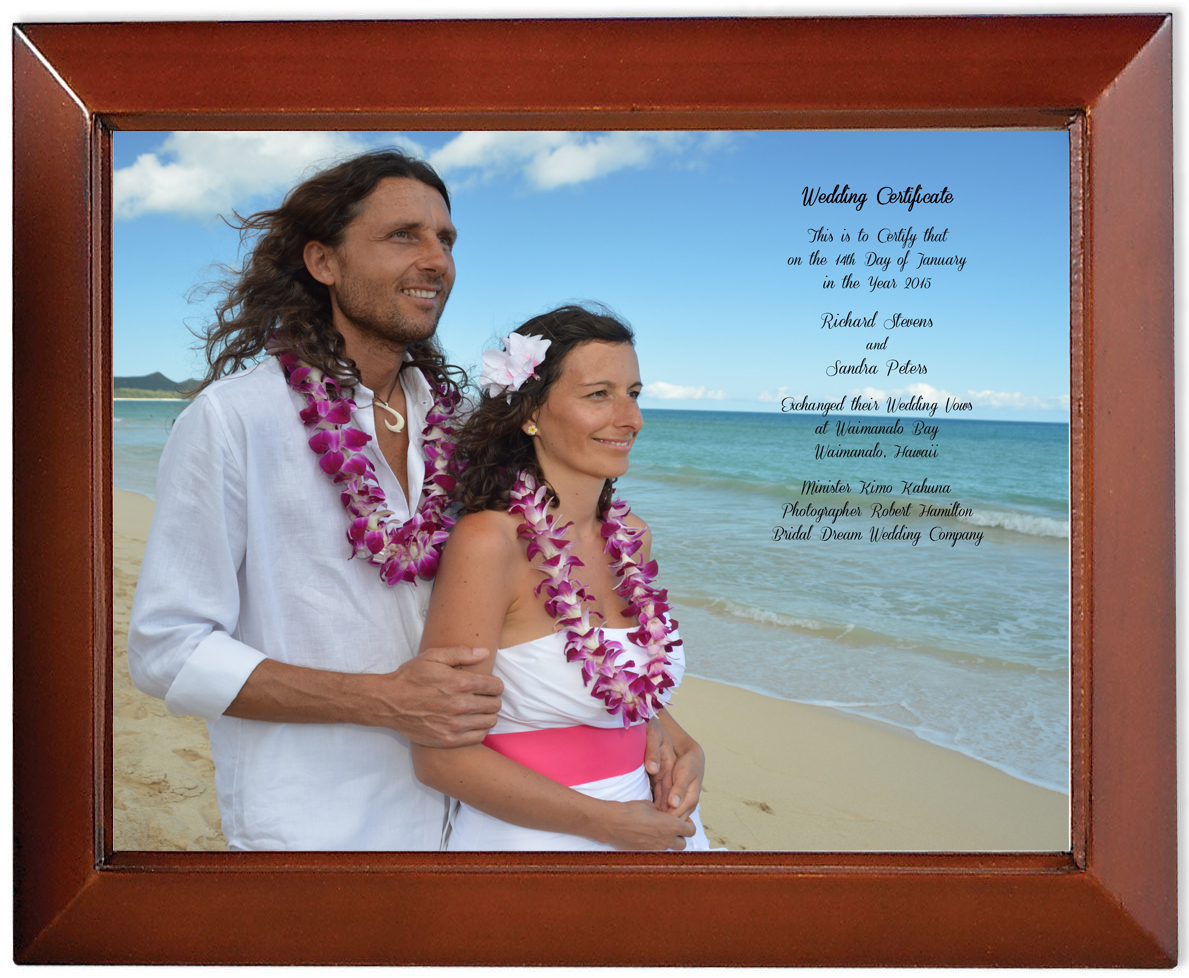 *Frame style may vary.

WAIMANALO WEDDING PHOTOS

MEETING PLACE

We meet at the parking area on the right side after you enter WAIMANALO BAY (City & County Park).







For a Waimanalo Wedding with ARCH & CHAIRS, see our deluxe
ROYAL WAIMANALO WEDDING.
To reserve your Wedding at Waimanalo Beach, please visit:
WEDDING RESERVATIONS


Bridal Dream Wedding Company
Box 23311, Honolulu, HI 96823
Office: (808)924-3600
Cell: (808)772-1140
Fax: (808)356-0806
bridaldreamhawaii@gmail.com