ARCH & CHAIRS
by Bridal Dream Hawaii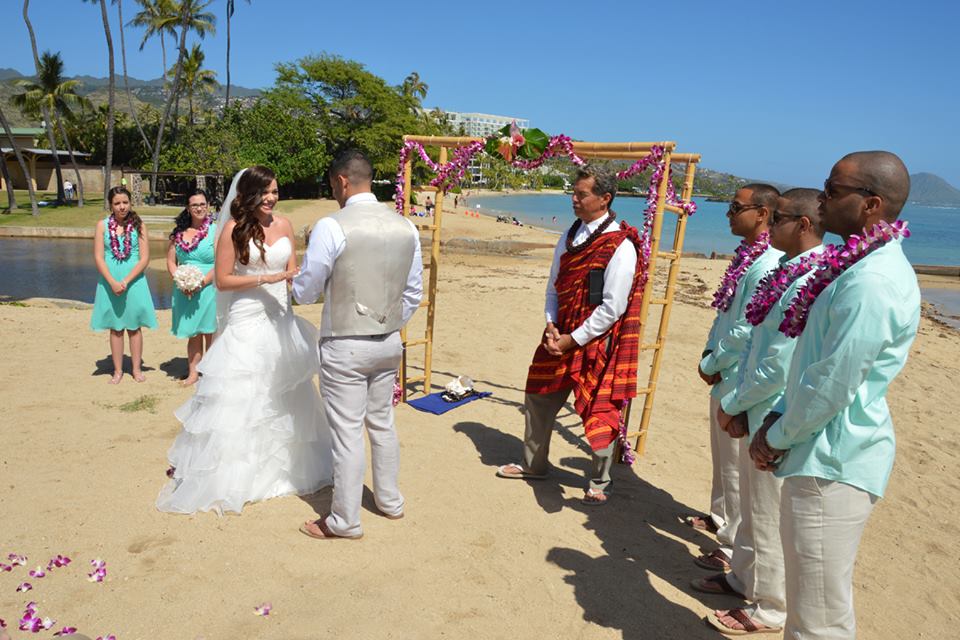 For weddings with 20 guests or more we recommend our Kahala Deluxe Wedding, including beach set-up of a Bamboo Arch and 20 chairs for your wedding guests.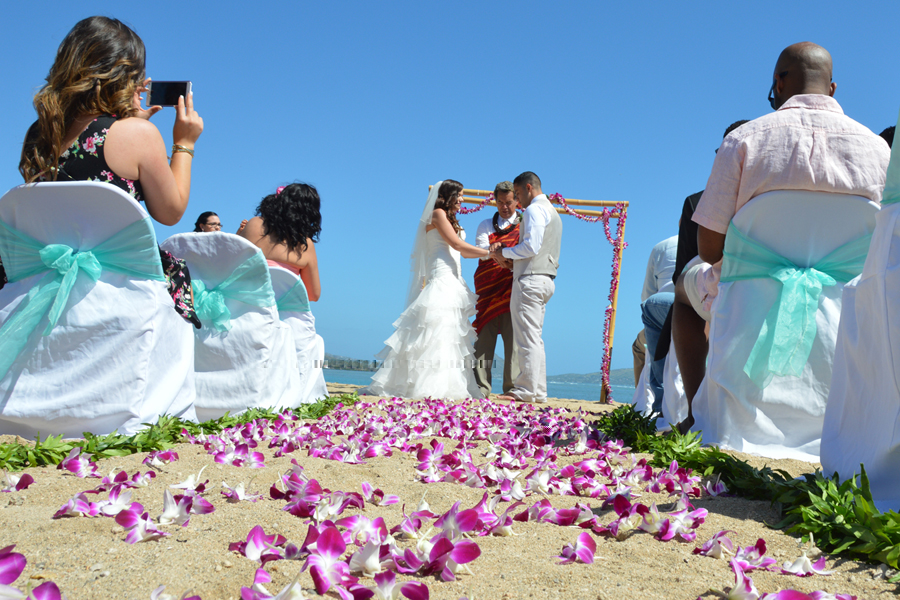 Let us know if you would like us to decorate your wedding site with fresh or silk flowers.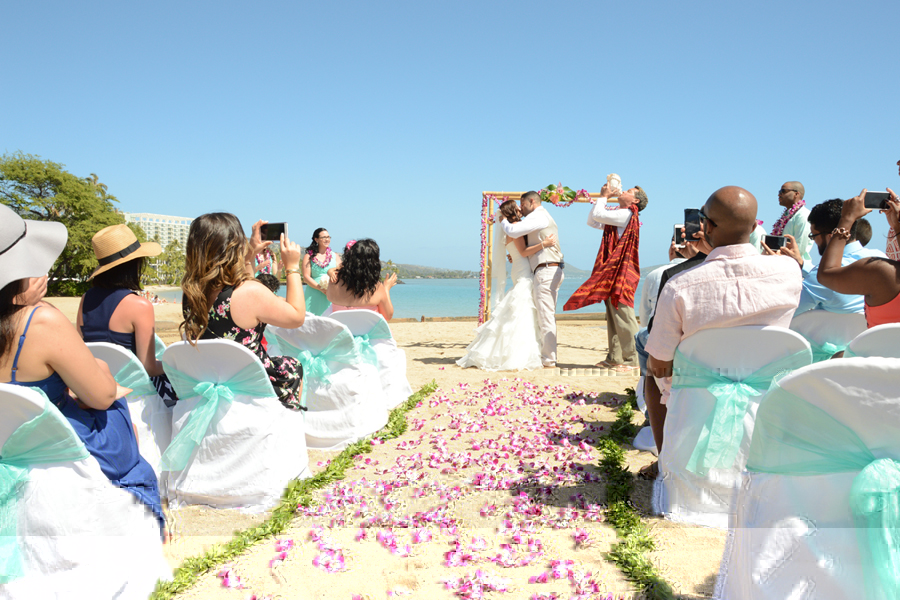 ARCH & CHAIRS set up at Waialae Beach Park for only $599.00.
*Add $100.00 for Waimanalo Bay, or $200 for North Shore or Waianae Coast.
* Flower decorations displayed were by special request.
Lightly decorated Arch & Chairs set up included in the package.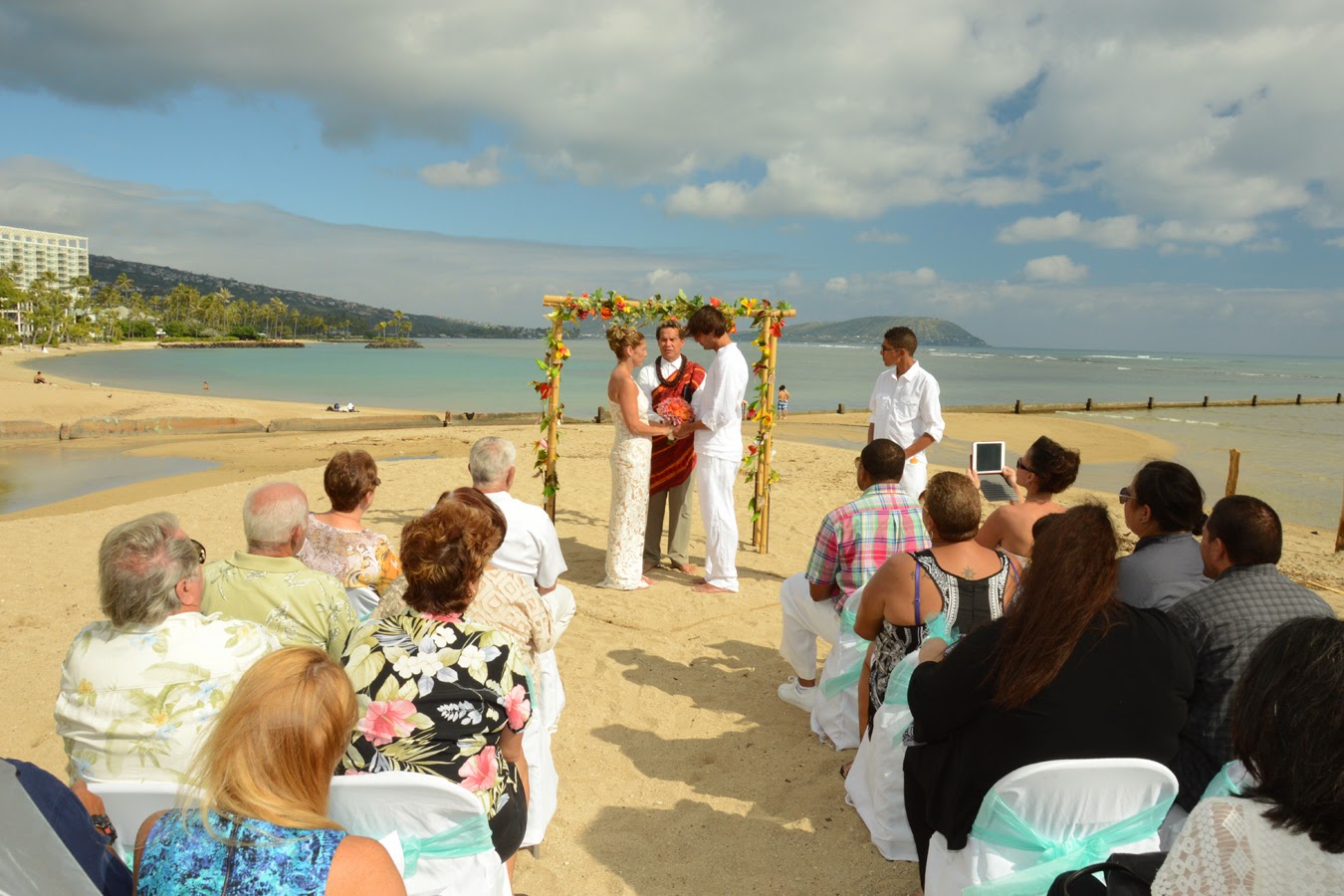 More Wedding sites for weddings with 20 or more guests.

PARADISE COVE ............... WAIMANALO BEACH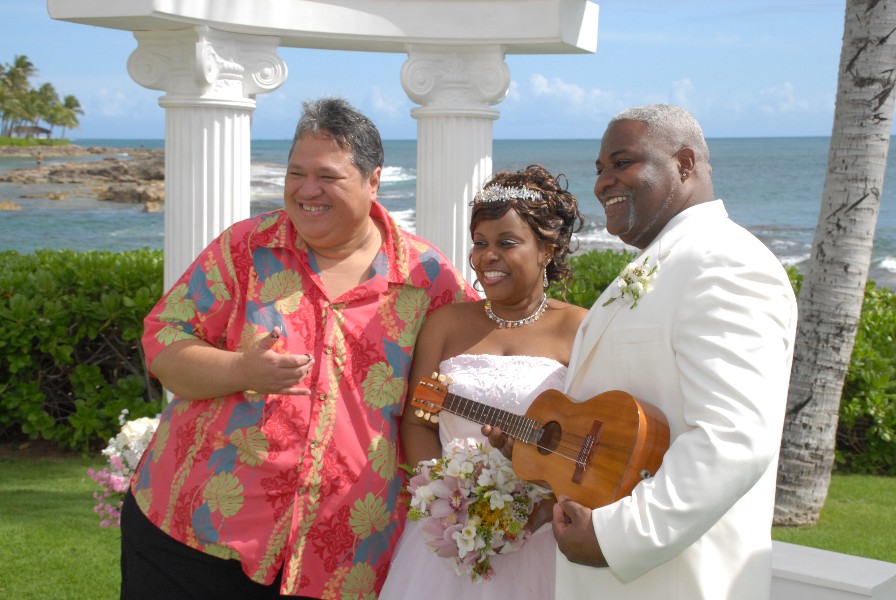 Please email us to begin planning your Beach Wedding in Hawaii. Let us know your desired Wedding date, time and location, and as many details as you can provide. Let's begin now and see your Wedding on our CALENDAR today!

Bridal Dream Hawaii
Weddings in Honolulu
Office: (808)924-3600
Cell: (808)772-1140
Fax: (808)356-0806
email@bridaldreamhawaii.com