Hawaiian Wedding Package
by Bridal Dream Hawaii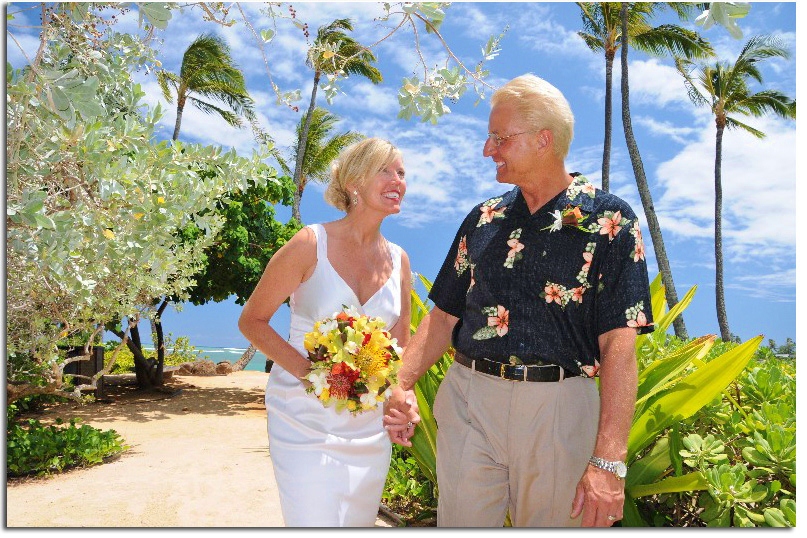 (Photo by Robert Hamilton.)
Hawaiian Wedding Package
Wedding Minister
Limousine Transportation
Photographer
70-80 Photos
Souvenir Certificate
MON-FRI: $599.00
SAT-SUN: $699.00
The Hawaiian Wedding Package is a very simple Wedding plan which includes your Wedding Minister, Wedding Photography, Souvenir Wedding Certificate, and Limousine transportation from your hotel in Waikiki.
Our usual Wedding sites are within a 10-15 minute drive from your hotel:
Waialae Beach Park
Magic Island
The Wedding and Photo shooting (before & after the Ceremony) take about an hour. Your Minister will file your Marriage License with the State Department of Health. (Be sure to bring your Marriage License with you for the Minister to sign.)
After the Photographer finishes editing your Wedding photos we will send you a link to see your photos online in full-resolution, and mail your Photo CD to your home address.

Find recent Wedding Photos and customer comments on our FACEBOOK page.



You may wish to add FLOWERS to your Wedding Package.
Orchid Bouquet
(including boutonniere)
Tropical Bouquet
(including boutonniere)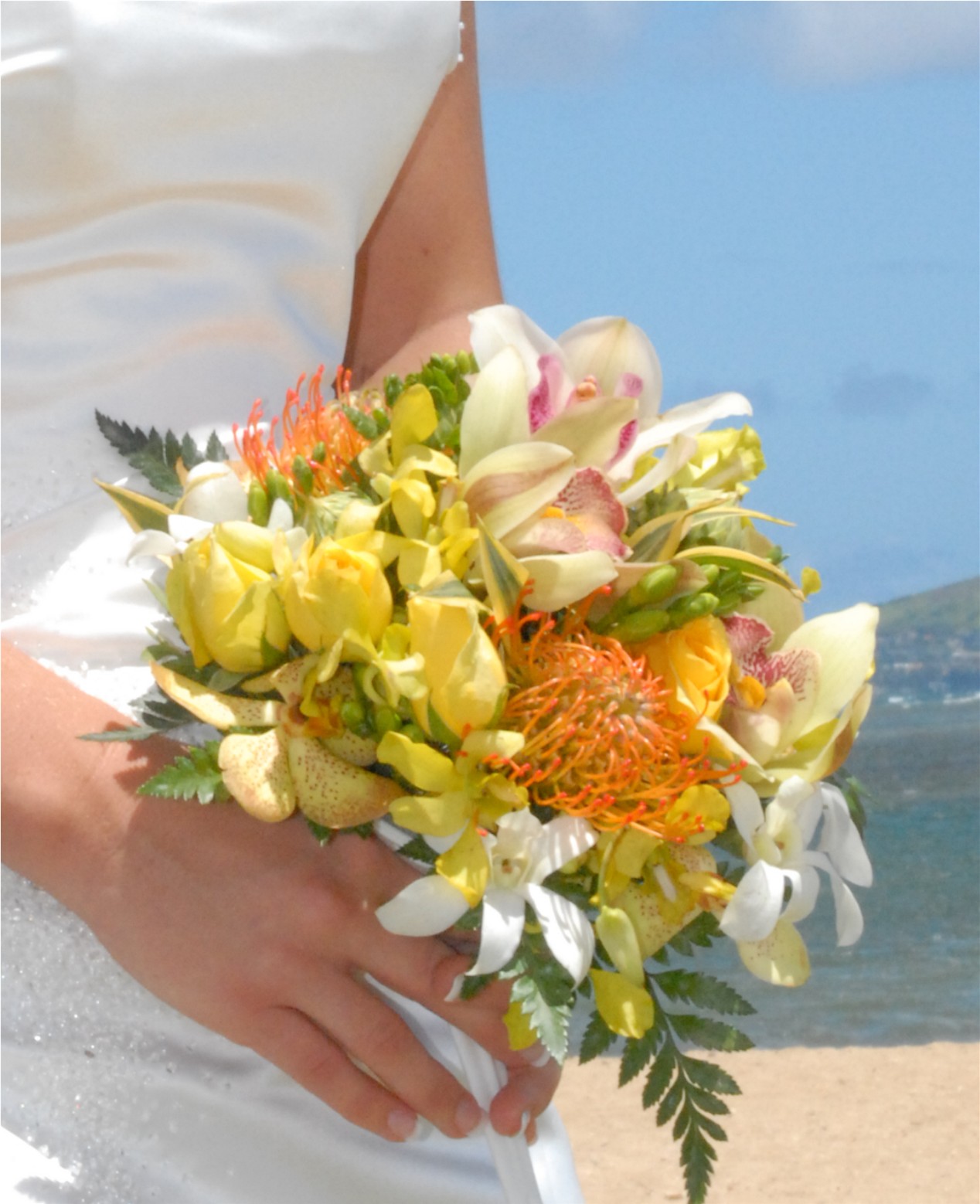 See more Bouquets and Flower leis at: WEDDING FLOWERS
To reserve our HAWAIIAN WEDDING PACKAGE, visit:
WEDDING RESERVATIONS
Also see our KAHALA WEDDING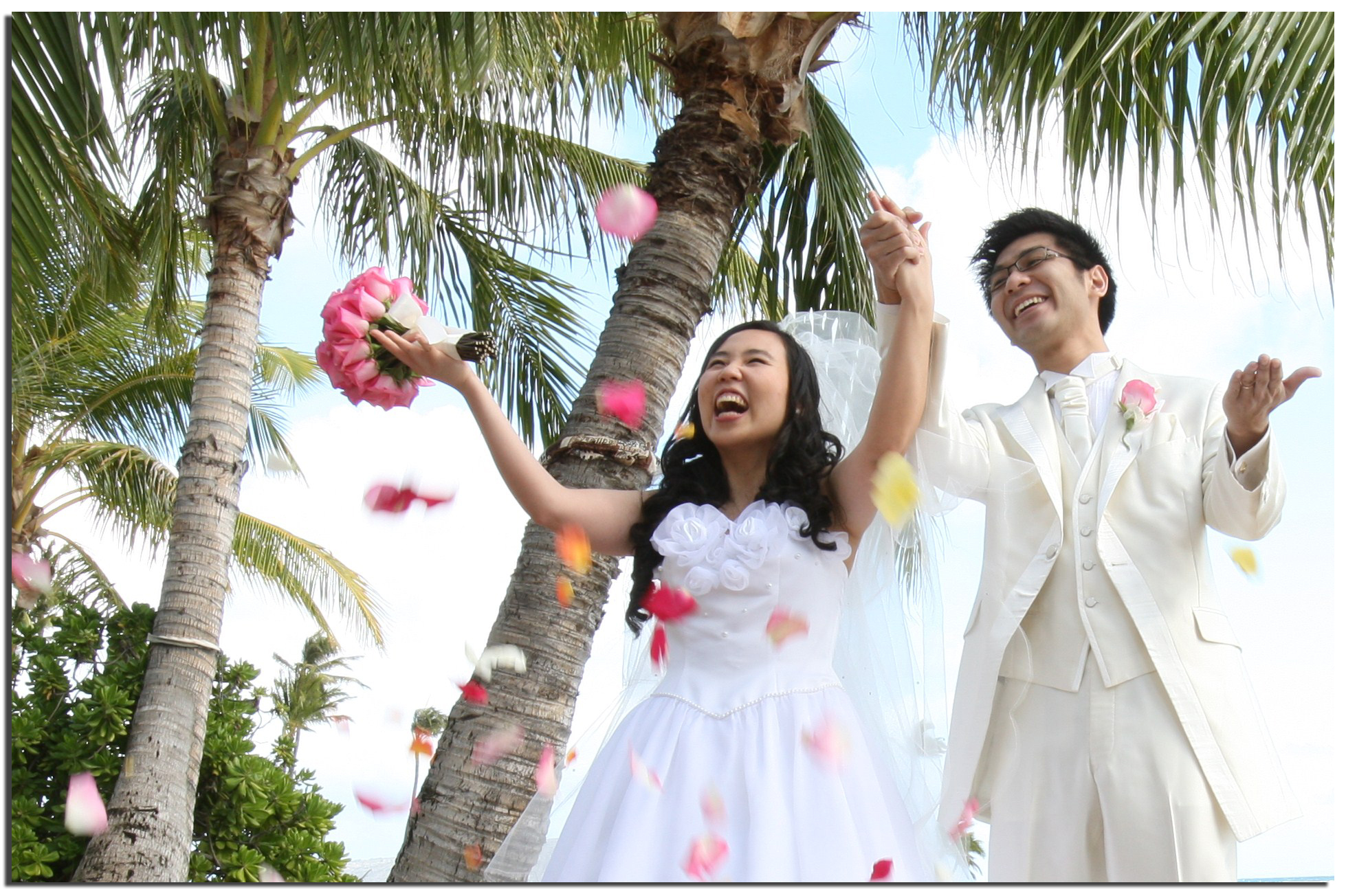 Bridal Dream Hawaii
Weddings in Honolulu Office: (808) 924-3600
Cell: (808) 772-1140
bridaldreamhawaii@gmail.com

Please send mail correspondence to:
P.O. Box 23311, Honolulu, HI 96823