Lanikai Beach
by Bridal Dream Hawaii

Lanikai Beach is a long white-sand beach located in Kailua on the island of Oahu, about 45 minutes away from Honolulu.
This beach is particularly famous for the beautiful turqoise-color ocean and gives us great scenery for beach wedding photos.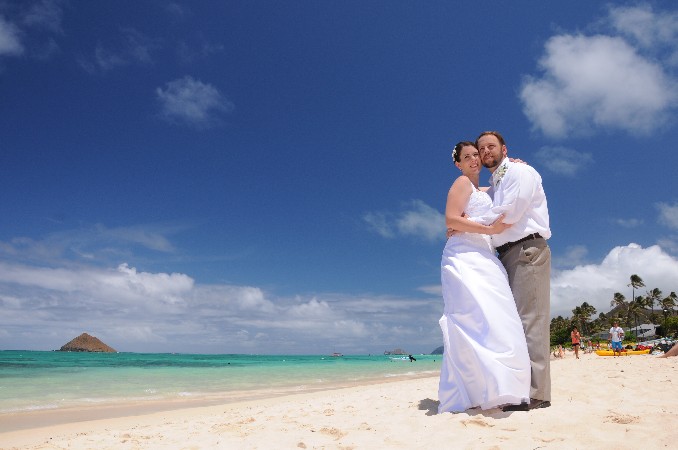 LANIKAI WEDDING PHOTOS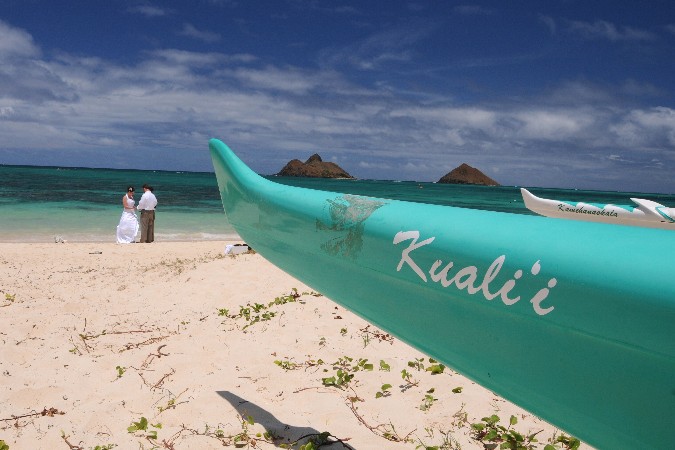 Lanikai Photos taken by ROBERT HAMILTON.
See our Wedding Package for Lanikai Beach at:
LANIKAI WEDDING PACKAGE
LANIKAI SUNRISE WEDDING
Parking is very limited in Lanikai, and we must be considerate to not block any resident's driveways.
A Beach Permit fee of $25.00 is added to weddings held at Lanikai Beach or nearby Kalama Beach Park in Kailua.
A Kailua Beach "commercial activities ban" prevents us from having large groups, limousine service, and certain other services in this area. For larger weddings we recommend nearby Waimanalo Beach.
To reserve your Wedding at Lanikai Beach, please visit:
WEDDING RESERVATIONS

Wedding Information is FREE and at no obligation!

Bridal Dream Wedding Company
Office: (808)924-3600
Cell: (808)772-1140
Fax: (808)356-0806
email@bridaldreamhawaii.com