Hawaii Wedding Musicians
BERNARD
Ukulele Wedding Music really adds something to the atmosphere of Hawaiian Beach Weddings, and the dancing photos are the BEST!
Playing Ukulele at Lanikai Beach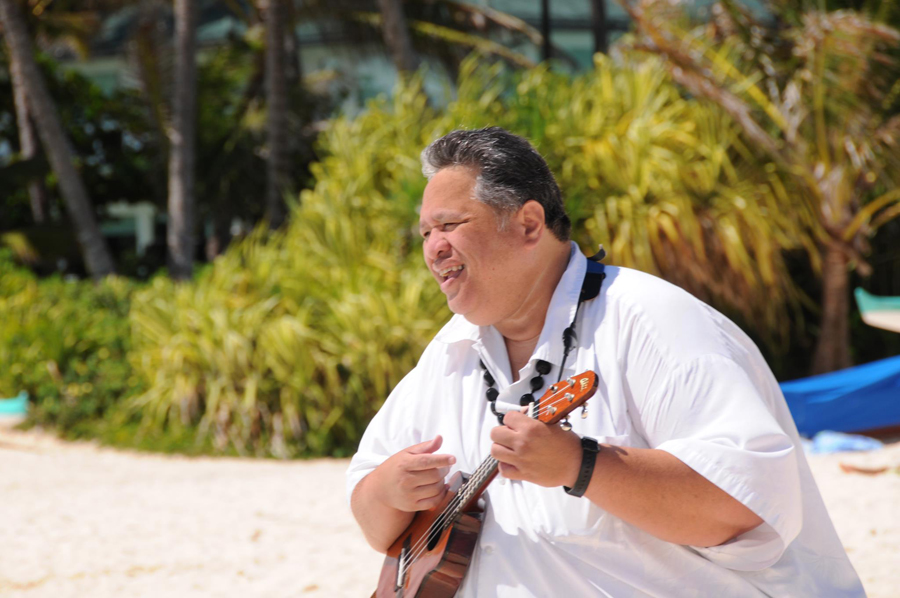 Guitar at Paradise Cove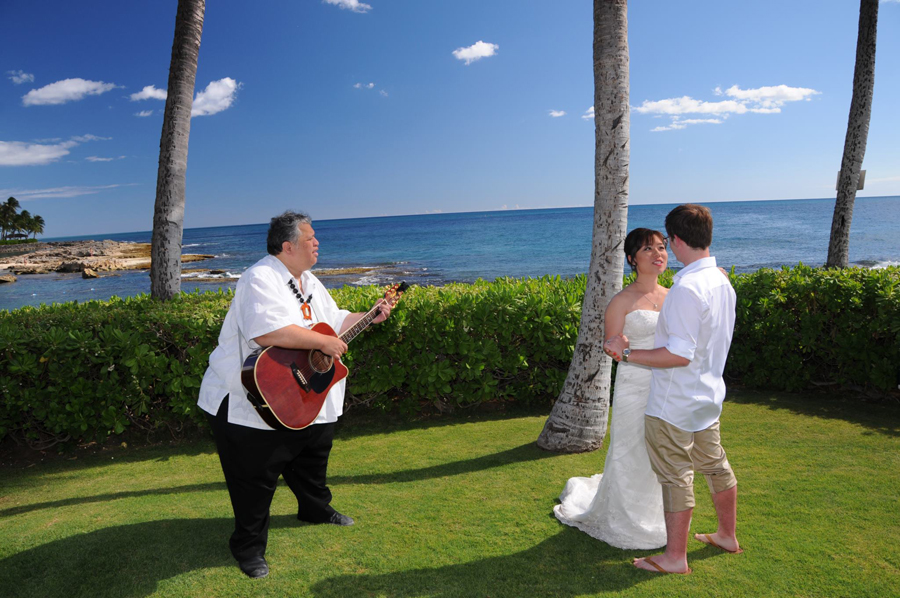 Wedding Dance at Paradise Cove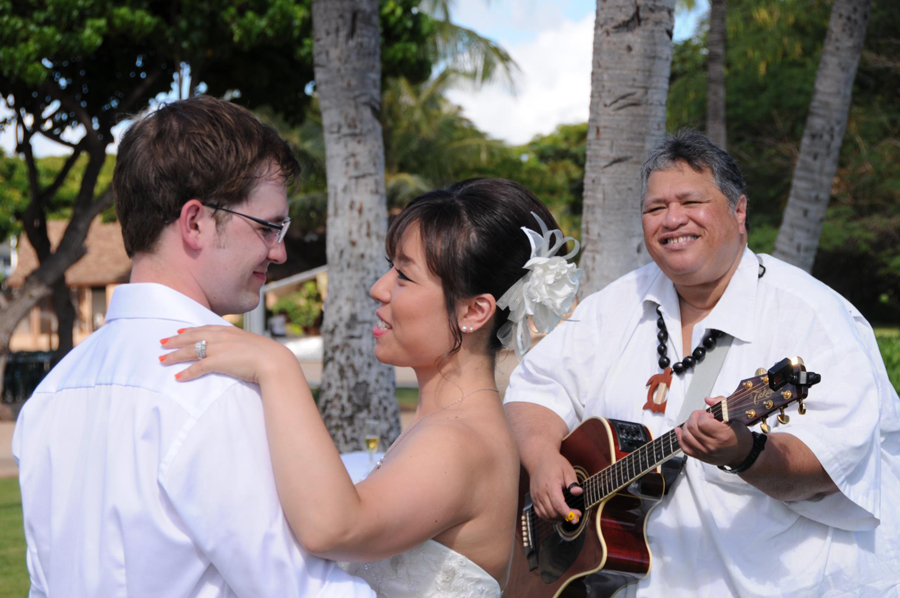 Hawaiian Musicians at Paradise Cove

DAVID plays Ukulele at Magic Island Wedding

UKULELE PLAYER: $175.00 (Honolulu and Kailua)
*For North Shore or Ko Olina areas add $100.00.
CONTACT US to add an Ukulele Musician to your Hawaiian Wedding package today!