Grand Hawaii Wedding
Tuesdays are our Grand Hawaii Wedding Day!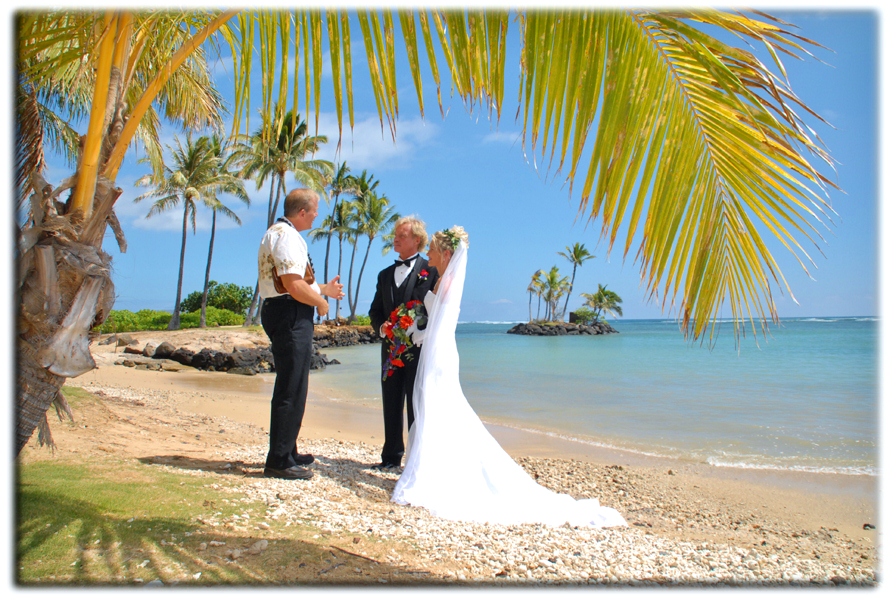 Wedding Minister
Orchid Bouquet
Photographer
Photos on CD (70-90 images)
Wedding Video DVD
Round-trip Limousine Service
Framed Wedding Certificate
MON-FRI: $1079.00
SAT-SUN: $1179.00

The Grand Hawaii Wedding Package is one of my most Deluxe Wedding Packages. This Package includes your Wedding Minister, Photography and Wedding Video, Limousine transportation to your Wedding site, Wedding Photo CD (with over 70 images), a framed Wedding Certificate, and Orchid Bouquet for the Bride.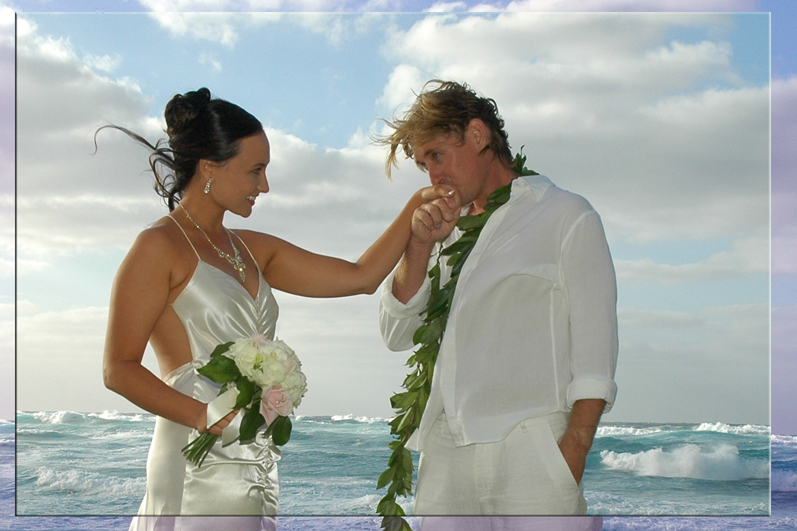 (Photos by Robert Hamilton.)
You may have your Wedding at any location on the island of Oahu. Waialae Beach Park is our most popular location. Travel fees and extra Limousine fees apply for North Shore, Windward, and West shore areas.
Also see our HAWAIIAN DELUXE PACKAGE.
The Grand Hawaii Package is available every day. (Weekend rates apply for SAT-SUN.)
Specially Featured Weddings by the Day:
Sunday Monday Tuesday Wednesday Thursday Friday Saturday
How about a night at the HYATT REGENCY WAIKIKI?

Bridal Dream Wedding Company
1350 Kinau St.
Honolulu, Hawaii 96814
Office: (808) 924-3600
Cell: (808) 772-1140
bridaldreamhawaii@gmail.com