Hawaii Destination Weddings
by Bridal Dream Hawaii
If your wedding planning back home starts to get out of hand trying to please a hundred wedding guests, you may be a prime candidate for a destination wedding in Honolulu, Hawaii!
WEDDING MINISTER

PHOTOGRAPHER

UKULELE or GUITAR MUSIC

BRIDE'S BOUQUET


*Bouquet style may be different than shown.
LIMOUSINE SERVICE

Hawaii Destination Wedding
Wedding Minister
Live Music
Photographer
Over 100 images
Round-trip Limousine Service
Bride's Bouquet
Digital Wedding Certificate
MON-FRI: $900.00
SAT-SUN: $1000.00
Our HAWAII DESTINATION WEDDING by Bridal Dream Hawaii starts with our Limousine service pick up at your hotel. The limousine transports you to our popular Hawaii Wedding location at nearby Kahala Beach.
Our Minister plays beautiful and romantic guitar music, a beautiful tropical flower bouquet from our Florist is prepared for the Bride, and a delicious "Haupia" (coconut pudding) white cake tops it all off.
Here are a few options you may wish to add to this wedding package.
- Wedding video to show your family back home. $299.00
- 12 x 12 Wedding Photo Album, looks great on the coffee table. $149.00
- Hair Styling & Makeup. Pamper yourself on your special day! $199.00
To reserve the HAWAIIAN DREAM WEDDING or other package, please visit:
WEDDING RESERVATIONS
Also see: BRIDAL DREAM WEDDING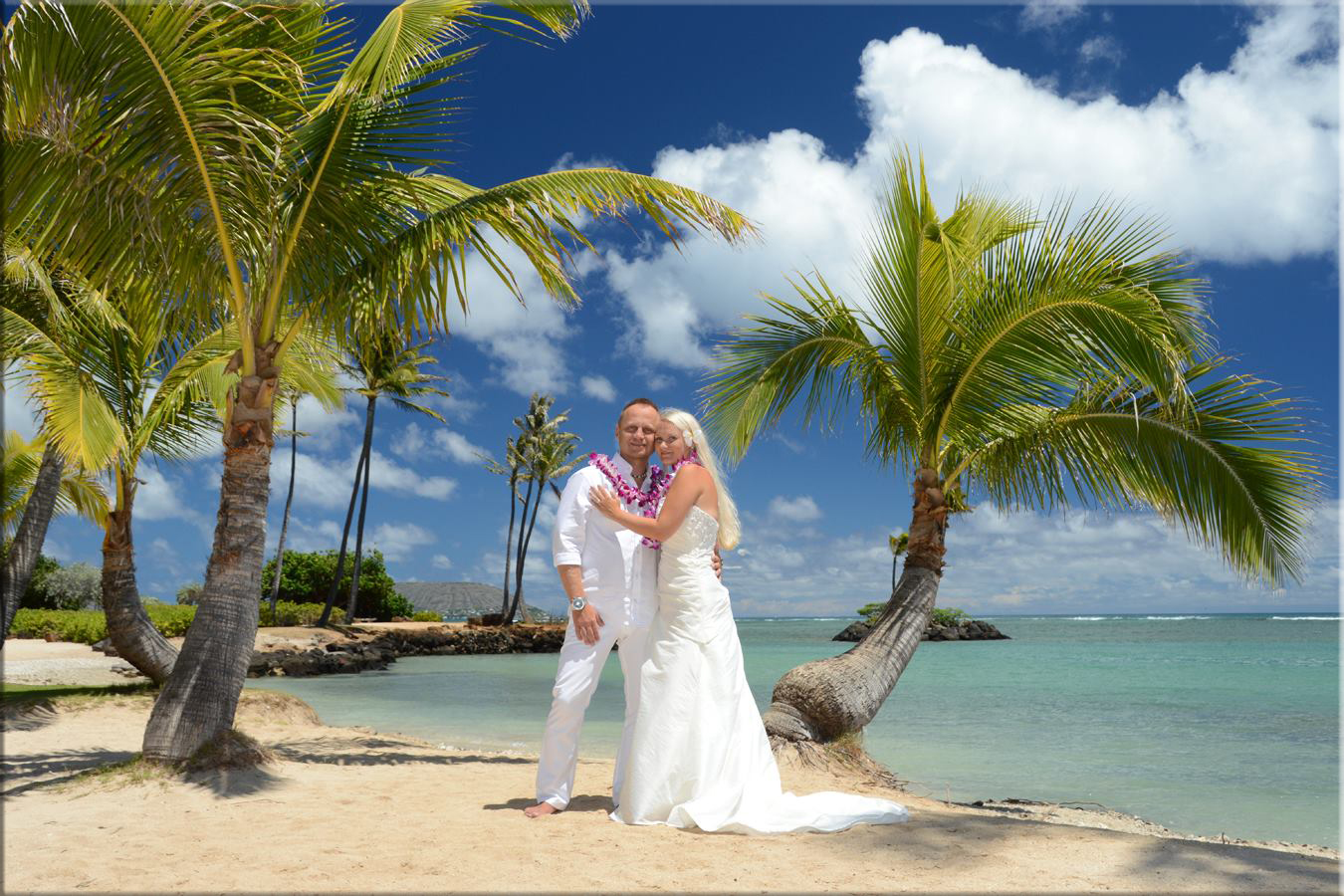 *Extra charges apply for areas outside Honolulu (Ko Olina, North Shore, Kailua or Waimanalo, etc). *Flower bouquet colors and types may vary. Special color requests are $50.00 extra.
Bridal Dream Hawaii
Weddings in Honolulu
Office: (808) 924-3600
Cell: (808) 772-1140
bridaldreamhawaii@gmail.com

Please send mail correspondence to:
P.O. Box 23311, Honolulu, Hawaii 96823