Hawaii Wedding Package
by Bridal Dream Hawaii
At Bridal Dream Hawaii we have made a simple and affordable "no frills" wedding package called our "HAWAII WEDDING PACKAGE" for only $399.00. Our package includes the services of our Wedding Minister and Photographer, and 100 wedding photos to show off to your friends back home.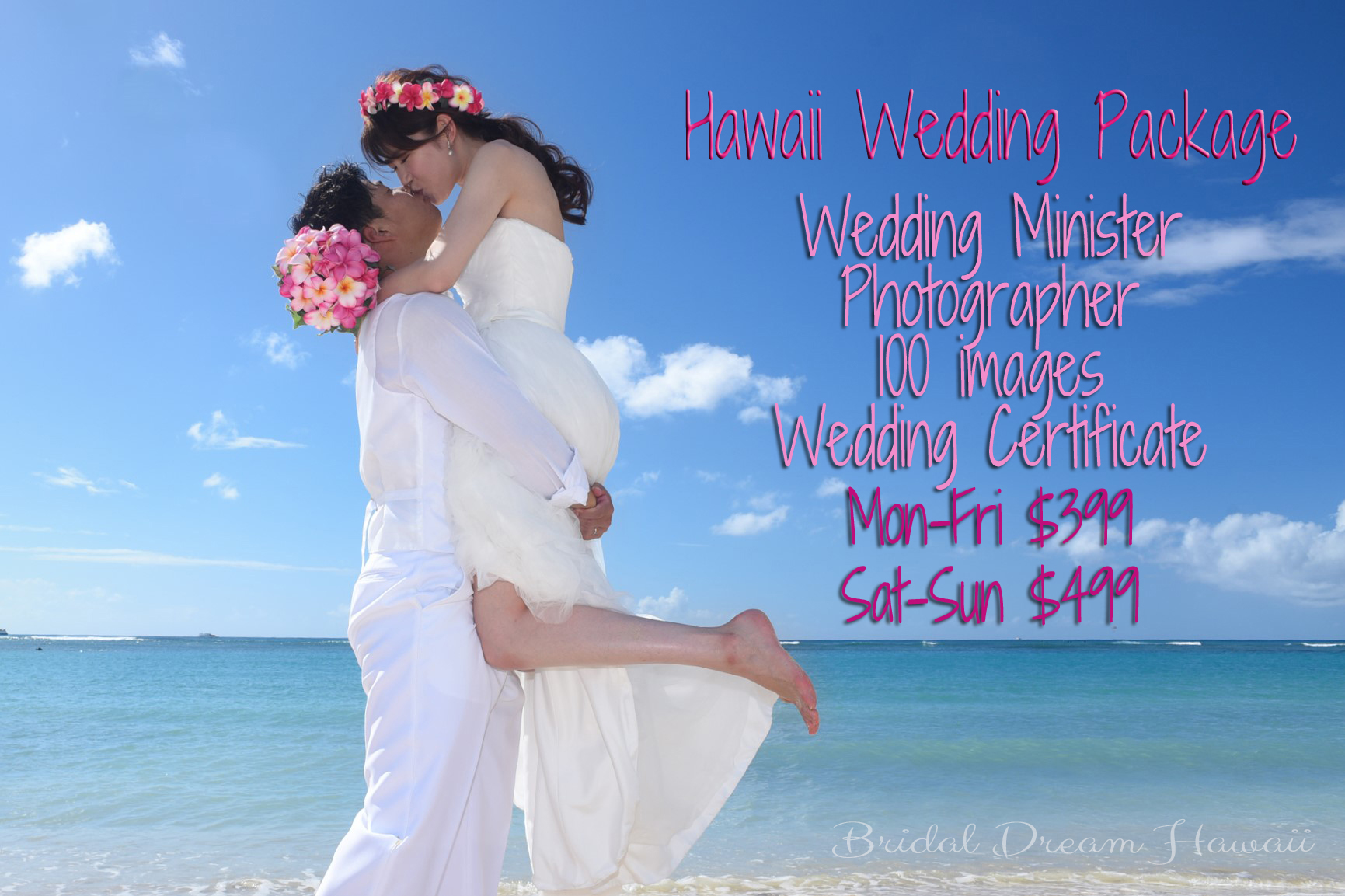 You are welcome to add one or two extra options. Ukulele Music and flower leis would be a nice touch.
Magic Island is our most frequent location for our "Hawaii Wedding Package". Beautiful view of Diamond Head and a nice variety of park, beach and ocean.

HAWAII WEDDING PACKAGE
Wedding Minister
Photographer
100 images
Digital Wedding Certificate
MON-FRI: $399.00
SAT-SUN: $499.00
*Weddings 5:00pm or later will be our weekend rate.
Wedding Options

Let us know if you wish to add Flowers, Music, or Wedding cake to this wedding package. We are happy to work with you on creating a wedding plan that looks just right.
KAHALA BEACH WEDDING
We have other wedding packages you may like even more. Browse through several packages and wedding locations to find your favorite.


SUNSET WEDDINGS
Magic Island is our top choice for a Honolulu Sunset Wedding. Awesome views of the sun setting in the West. (*Weekend rate for weddings after 5:00pm.)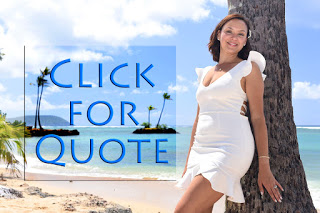 WEDDING QUOTE
To reserve our HAWAII WEDDING PACKAGE or discuss your wedding options, call or email us at Bridal Dream Hawaii today. No obligation and free consultation.




When you are ready to confirm your wedding reservation please send your payment of $399.00 to reserve our HAWAII WEDDING PACKAGE at Bridal Dream Hawaii. Let us know if you wish to add cake for two, flowers, or music to your wedding package. Contact us any time for questions or changes to your wedding plan.



Please send mail correspondence to:
P.O. Box 23311, Honolulu, Hawaii 96823