Magic Island Weddings
by Bridal Dream Hawaii

Magic Island is located about 5 minutes from Waikiki, across the street from Ala Moana Shopping Center. The Diamond Head view is Magic Island's main attraction, as well as beautiful sunsets to the West. Plenty of wide open space, and practically unlimited parking, this is the most convenient wedding venue in Honolulu.
Magic Island is popular with afternoon walkers & joggers, but surprisingly few people on the beach. We take Wedding photos by the coconut trees with the ocean and Diamond Head in the background, and on the beach.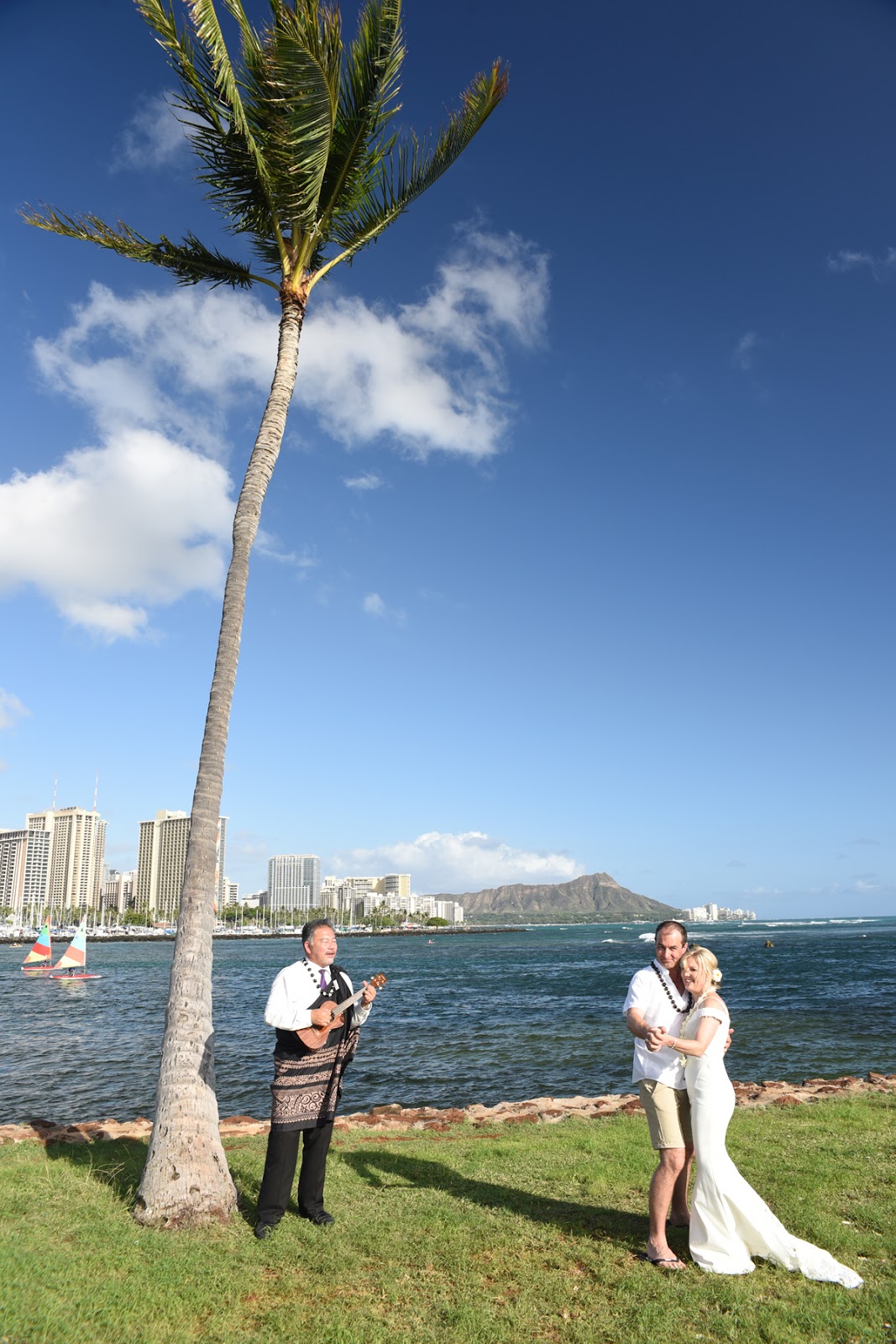 See our Magic Island Wedding below.
MAGIC ISLAND WEDDING
Wedding Minister
Limousine Transportation
Photographer
100 images
*includes Reprint Permission
Digital Wedding Certificate
MON-THU: $599.00
FRI-SUN: $699.00
*Weddings 5:00pm or later will be our weekend rate.
Limousine Service

This package includes Limousine Transportation roundtrip from your Waikiki hotel to Magic Island. We recommend an upgrade to SUPER STRETCH LIMOUSINE if you have more than 8 passengers.
Wedding Options


Let us know if you wish to add Flowers, Music, or Wedding cake to this wedding package. We are happy to work with you on creating a wedding plan that looks just right.
KAHALA BEACH WEDDING
We have other wedding packages you may like even more. Browse through several packages and wedding locations to find your favorite.
SUNSET WEDDINGS
Magic Island is our top choice for a Honolulu Sunset Wedding. Awesome views of the sun setting in the West. (*Weekend rate for weddings after 5:00pm.)

MEETING PLACE
For those who wish to provide their own transportation, please meet us far end of the Magic Island parking area.
To reserve your Wedding at Magic Island or discuss your wedding options, call or email us at Bridal Dream Hawaii today. No obligation and free consultation.

Please send mail correspondence to:
P.O. Box 23311, Honolulu, Hawaii 96823