Wedding Dove Release
by Bridal Dream Hawaii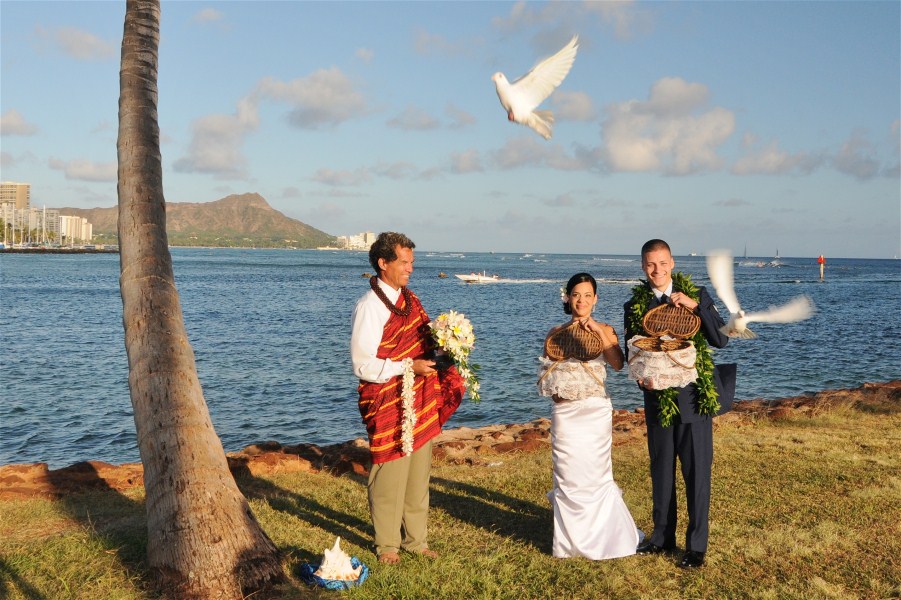 At Bridal Dream Hawaii we want to find some special way to make your Destination Wedding in Hawaii even more memorable.
Adding something extra to your Wedding package like our Dove Release will give extra variety to your Wedding photos.
Dove Release
2 Doves: $199.00
*Please add $70.00 travel fee to Ko Olina or the North Shore.
White Dove Release

*Doves need at least two hours before sunset to fly home to Kaneohe before dark. Sorry, dove releases are not available at sunset time.
Other options to liven up your Beach Wedding are:
- Ukulele Player
- Cake at the Beach
- Sand Ceremony
Ukulele Player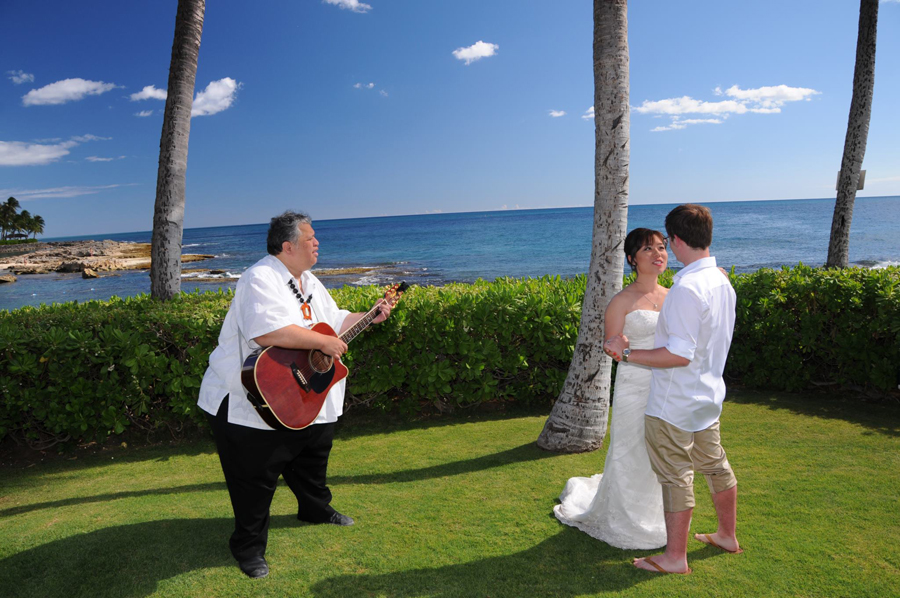 See Wedding Photos at these Beaches:

Waialae Beach - Magic Island - Kaka'ako Park - Waikiki Beach
Waimanalo Beach - Kailua Beach - Lanikai Beach
Makapuu Beach - Kawaikui Beach
Ko Olina Beach - North Shore - Makaha Beach
WEDDING PACKAGES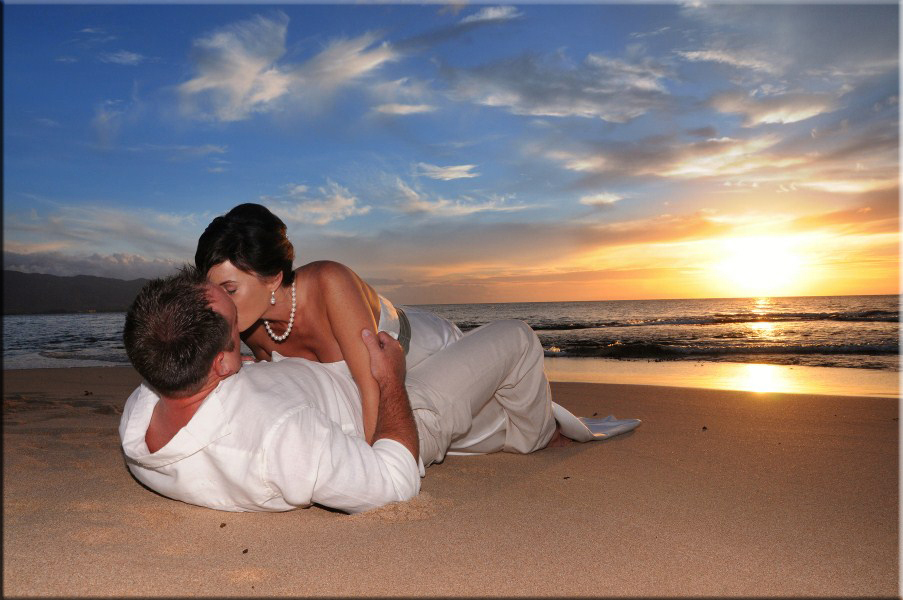 Bridal Dream Hawaii
Weddings in Honolulu
P.O. Box 23311, Honolulu, Hawaii 96823
Office: (808) 924-3600
Cell: (808) 772-1140
bridaldreamhawaii@gmail.com