Oahu Beach Weddings
Kailua, Lanikai, and Waimanalo
The beaches of Windward Oahu including Kailua Beach, Lanikai, and Waimanalo Beach are well-known for their beautiful turquoise-colored ocean and nice white sand. The lovely wedding photos at these beaches prove too much temptation for some couples. Their destination wedding location is decided with one look!
Lanikai Beach Wedding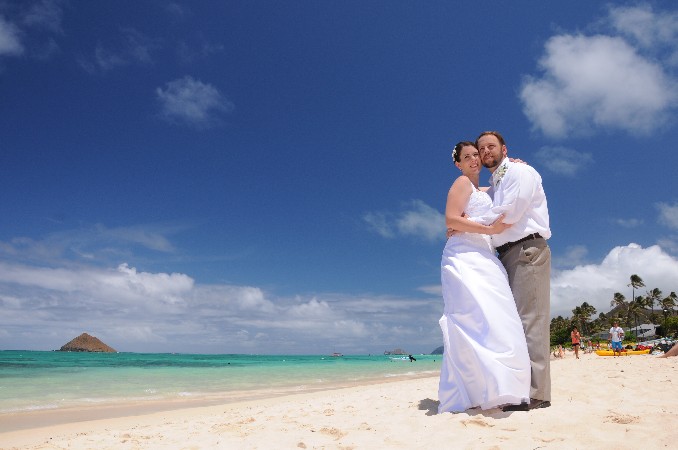 Hawaiian Dream Wedding at beautiful Lanikai Beach in Kailua with Bride's fresh flower Orchid Bouquet, Professional Photographer and 70-80 memorable Wedding Photos. $599.00


Waimanalo Beach Wedding

Destination Wedding at Waimanalo Beach, fresh Flower leis, Photographer and 70-80 awesome Wedding Photos. $599.00



Kailua Beach Wedding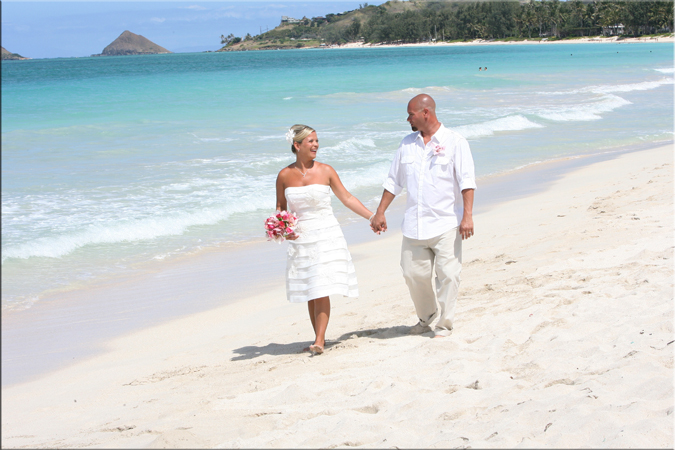 Your dream Wedding at beautiful white sand Kailua Beach, fresh flower Orchid Bouquet for the Bride, professional Photographer and 70-80 beautiful Wedding Photos.$599.00
DELUXE WEDDING PACKAGES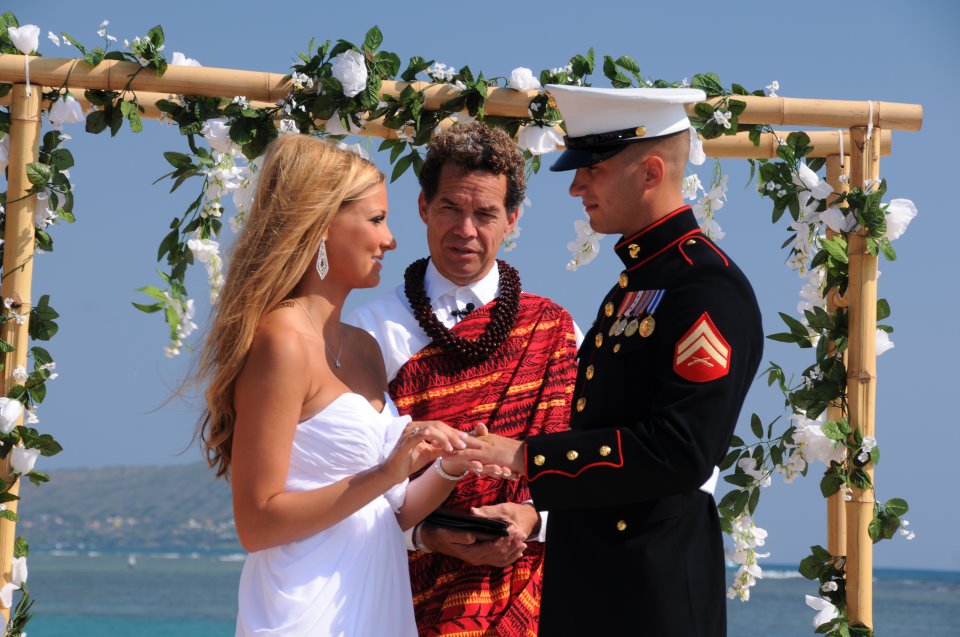 Our Hawaii Beach Wedding Packages are each slightly different from the other, whether in location or selection of wedding services included.
Many packages begin with a white Limousine that picks you up at your hotel in Waikiki and brings you to the Wedding site you have chosen.
Waialae Beach Park is our most popular Wedding site. The Minister and Photographer are waiting for you to arrive for your Wedding Ceremony and Photo Shooting at the beach. Add extra services such as Ukulele Musician, Wedding Video, and Cake & Sparkling Cider for a festive feel to your Special Day!
TESTIMONIALS

Really great and friendly service. You were on time and were really attentive of how I wanted my pictures to look.
I would totally use you again for my vow renewal. :)
Filemon & Joanna


Destination Weddings are designed for small groups of 12 or less. Please add $50.00 for groups with 15-19 guests, $100.00 for groups with 20-24 guests, or $150 for 25-29 guests. If extra time is needed for the Limousine service, also add $80.00 per hour.
Also see: HAWAII ELOPEMENT WEDDING

We hope you'll notice a few things about Bridal Dream Hawaii:
- We endeavor to create the Wedding package just right for you, be it small or large, and at the location of your choice.
- Our Wedding service rates are simple and affordable, with no hidden fees at all. (Even the tax is included.)
- We are easy to reach if you have questions or wish to make changes to your Wedding. You can contact us by Live Chat, email, or cell phone (808)772-1140.
- We have an A+ Rating at the Better Business Bureau.
Contact us any time if you have questions about our Wedding services or wish to make a new reservation or changes to your Wedding package.

Bridal Dream Hawaii
Weddings in Honolulu
Office: (808) 924-3600
Cell: (808) 772-1140
bridaldreamhawaii@gmail.com

Please send mail correspondence to:
P.O. Box 23311, Honolulu, Hawaii 96823